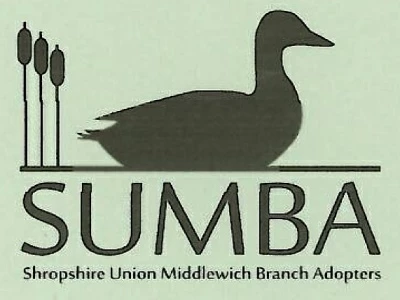 The next SUMBA Work Party is on Saturday, November 1st 2014.
Meet at Aqueduct Marina @ 10:30am
The team will be starting a Planting Project which, for the forthcoming application to The Big Lottery Fund's "Grow Wild", and up to £4k of funding; will be called- Cheshire's Towpath Gardens, which will be rolled out along the Middlewich Branch from Bridge 15 at Church Minshull, to Barbridge Junction- plus a litter pick & cut back. Following the recent adoption agreement between SUMBA & CM's Canal Group, this would be an ideal opportunity for the Group's members to join in.
At two sites opposite the Marina SUMBA are planting about 300 native bulbs, two historic Cheshire Apple trees and numerous quantities of hedging whips. Next spring and in future years, the bulbs will add colour to the towpath, the trees will bear fruit for canal users and in time they can learn how to weave the whips into a hedge.
In addition there will be a litter pick and cut back of growth at the canal side between Nanneys Bridge and the adjacent 48 hour moorings.
SUMBA would appreciate your help with the gardening and tidying tasks... do you have a bulb planting tool?
If you are free please let Graham Russell know at- ggtr@btinternet.com