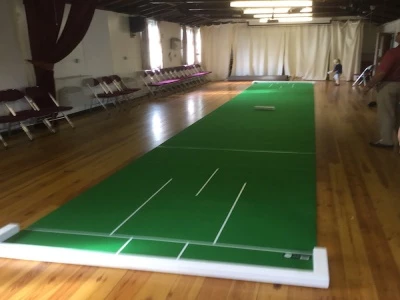 Church Minshull Sports & Social Club runs an Indoor Bowling Club on Tuesday.
The Indoor Bowling Club meets on Tuesday mornings and we have two professional short mats, both being 45ft long and 6ft wide. We have a variety of sizes and weights of bowls for you to use, or you may bring your own.
The sessions run from late September to mid April when the vast majority of the regular bowlers depart to outdoor bowling greens in Nantwich.
In October 2021 we joined a local indoor bowling league presently comprising 12 teams, with matches being played on a weekly basis through to the end of March, either at home in Church Minshull or at other clubs' venues.
For more details please speak to contacts below:-