CARRY ON SINGING

Carry on Singing meets every Wednesday in the Village Hall from 2.00 – 4.00pm. Whatever the quality of voice, everyone is welcome to join as long as they have enthusiasm for singing. We sing songs from the shows, music from all eras, folk songs etc. There are no auditions. The subscription is £2 per session.



---
Broad Street Concert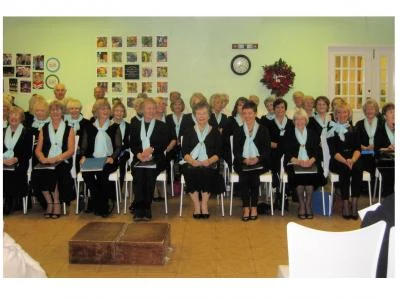 On March 21st 2018 the group performed once again to raise funds for the Cheshire Academy in Broad Street, Crewe . Starting at 7.30 entrance £5 per ticket. The group was very pleased to help this well deserving school which receives no public funding. The Broad street Project is a community based project which enables children with and without Special Needs to participate in Sport and Social activities. Children and young adults with disabilities can participate in 11 different sports and and social activities including disability friendly youth clubs.
---
Post concert report 22.03.18
The group was delighted to sing to a full house at Broad Street Academy and were able to donate £260 to the school. Unknown to us, it was World Downs Syndrome Day and as the school supports many Downs Syndrome children it was particularly appropriate. A group of the children were in the audience.
---
Music Hall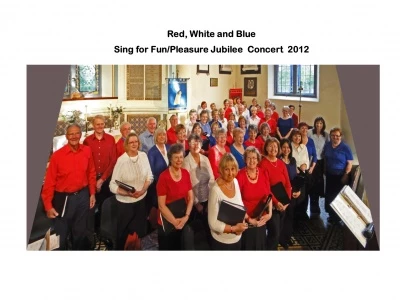 In November 2017 we combined with the Minshull Amateur Dramatic Group to perform a Good Old Fashioned Music Hall. The chorus consisted of 28 members of the group performed over three nights covering traditional music hall songs, a trip to London, a journey around the world finishing with a traditional last night of the proms. Chris Boardman, Malcolm Ferguson, Jackie Adams, Sue Cartwright and Ray Banks all undertook solos as well as singing in the chorus. Sandra Dutton and Susan Houghton gave their usual superb performances on piano. The whole experience proved very exciting and satisfying but also very exhausting!
---
10 Year of Singing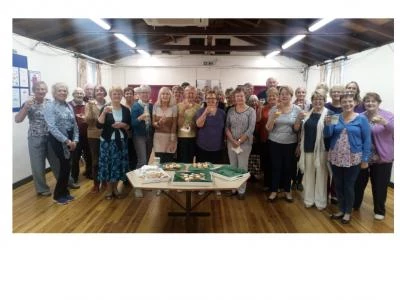 In September 2017 we celebrated our first 10 years as a singing group in Church Minshull. Long may we continue.





---
History
The first singing group was formed in 2007 as 'Sing for Fun' and met fortnightly on a Thursday evening. The first concert they ever performed was at St. Bart's and raised £155 for the church. The numbers at that time were under 20 and we had to apply to Cheshire Grass roots for a grant to enable the group to pay for the use of the village hall; the Lottery fund together with a donation from the WI paid for a digital piano which is now part of the equipment available for use by any village hall users.
---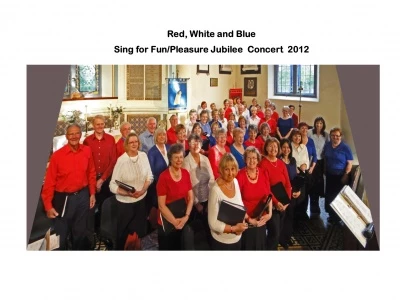 In 2011, a second group was formed, 'Sing for Pleasure', which came under the auspices of the Crewe and Nantwich U3A. This group met on a Wednesday afternoon on alternate weeks so that singers could now sing each week if necessary.




---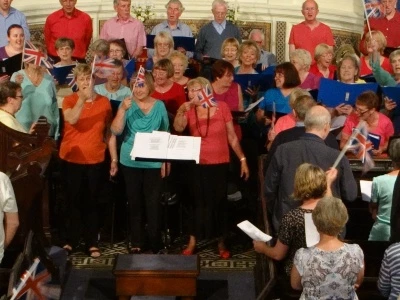 Over the next four years both groups combined to perform to raise monies for Wrenbury Church, St. Andrew's Church at Bedford Street , St. Bart's to raise money for the Silver Jubilee celebrations as well as a further concert to raise money for St. Bart's itself. For the past 4 years a sing-a-long has been arranged at the Badger the week before Christmas.



---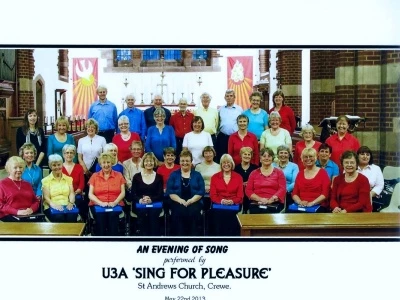 In July 2015 The two singing groups which still meet at Church Minshull Village Hall metamorphosed into Carry on Singing and have now become one. Neither group is now part of U3A, so participants are welcome from all geographic areas.




---
The meetings are now every Wednesday from 2.00 – 4.00 but the concept is still the same. If you fancy a stimulating sing, come and join us. There is no age limit or joining fee, just £2 whenever you turn up. Each week there are between 35 and 50 people participating so if you are shy there is no problem! The music is very varied, from Show music to Negro Spirituals to Glen Miller and anything else you can mention.
You do not have to have a good voice or read music and there are certainly no auditions. The most important thing is enthusiasm!
---
| | |
| --- | --- |
| Event | Carry on Singing |
| Location | Village Hall, Church Minshull CW5 6EW |
| Map | Click here for map |
| Day | Every Wednesday |
| Time | 2:00pm – 4:00pm |
| Cost | £2 per session |