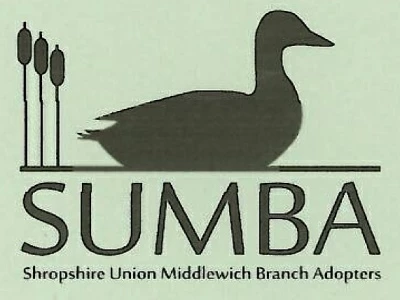 Six volunteers spent a very wet half day for SUMBA's May monthly workparty day at
Barbridge Junction.
In between the heavy showers, and regular soakings, the group managed
to :-
Paint the two benches at the Junction.
Re-erect and paint the totem post by the water point.
Commence rubbing down the rusty railings & posts between the water point and rubbish compound, for a planned future re-painting.
SUMBA has future plans to plant along the Middlewich Branch varieties of Cheshire's thirty
three historic apple trees, plus fruit bushes and flowering shrubs and bulbs. In preparation, if
anyone would like to assist in a wild flower audit please contact Graham Russell at –
ggtr@btinternet.com.