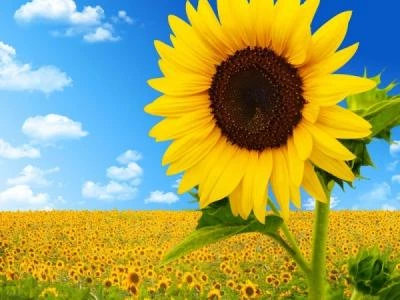 BREAKING NEWS – Adults can now enter sunflower competition!
Due to popular demand, there is now an adult category in the competition to grow Church Minshull's tallest sunflower. The same rules apply – see http://www.villagearena.org/newsroom/grow-and-show-competition.html
If you think you have what it takes to grow a statuesque sunflower, then contact Lesley Baddeley on 522952 for your 5 seeds and some growing instructions. I'm sure the Secret Sunflower Sower will enjoy the extra competition!
Good luck to all adult sowers. Let the competition commence!