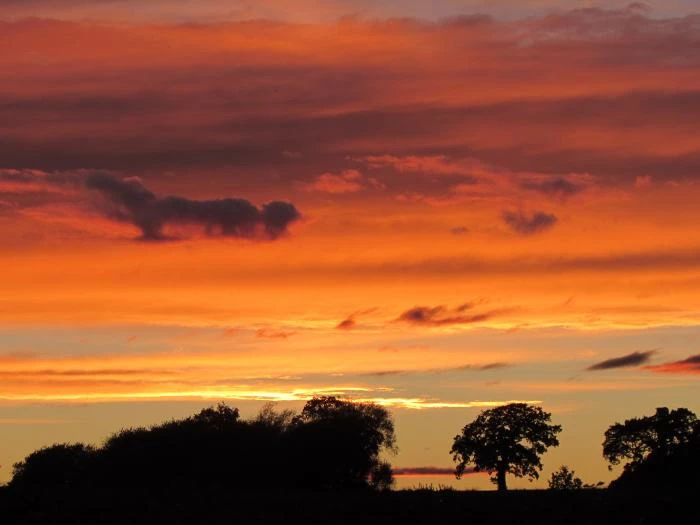 Welcome back, Minshullites, and also to anyone else who has navigated here by mistake. When himself checked my blog got the 4 top spots on Google but only the top 2 on Bing. Well that's Bill Gates off the Christmas card list next month! Before I go any further its a slobbery Labrador thank you to Liz Boote who stepped (clue: this is the sort of feeble pun you need to be looking for, Boot – step have you got the idea yet?) up to the plate last month and posted my blog on the Village website. Himself had snuck off to his floating kennel in Scotland and if there's one thing he can't do with the village website it is to edit, post and reposition articles successfully with his guyPad. He got me stuck at the bottom of the page, down amongst the Parish Council stuff!
So did any of you spot the feeble pun he put in last month? No I didn't think so: "its but a quick step to the title ... slow, slow, quick quick slow is the dance step sequence to the foxtrot ..." Well it is also the basic step for the Quickstep – that he referred to at the start of the sentence. Boom Boom! Since threatening you with squirrel pie last month I've been hard on their case and have learnt the word "Squirrel!" So its high alert, ears up, out the back door in a flash and twice round the house and garden, 17 seconds per lap; some close calls for Mr Nutkin and I remain on his case. I caught one of his cousins in a field up by Paradise Lane the other day: he must have been saved by my soft gun-dog mouth as after getting him between the molars and applying the required "shake", cousin Nutkin scampered off up a tree! I fancy he won't be going centre-field again soon though.
Last month I told you about my new mate Baxter and here he is, the small fellow in the red. I let him chase me around as his mum says he needs the exercise but he's just not quick enough ... yet!
I asked himself what the title was about this month but he wants to see if you can make the connection, having had one of his feeble puns explained in paragraph 2. In fact there are 2 puns he says. Answers as usual on a post-card to madaithelabrador@gmail.com -- a bag of gunpowder toffee to the first correct answer and a visit to the dentist if you're foolish enough to eat it.
Click here to visit my home page.
Madai the Labrador – your rovering reporter