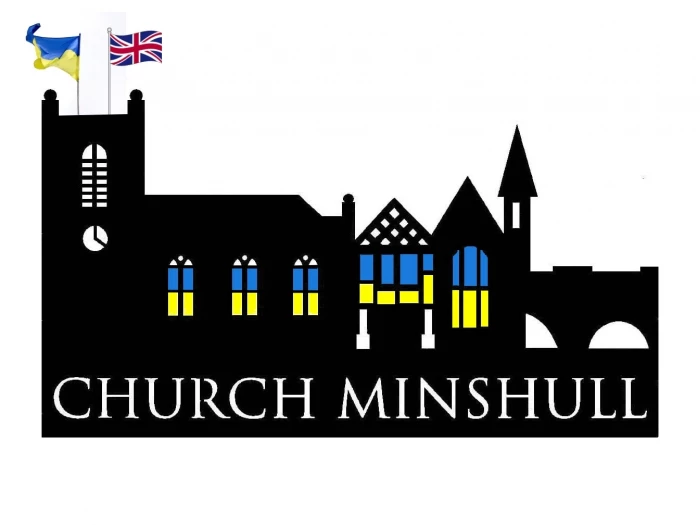 Helping Ukraine as a village community
---
Following our Village meetings on 26/3/22 and 23/4/22 (26/3 minutes can be read
here
) a selection of suggestions were put forward. These, other thoughts and ideas are listed below and are by no-means the final list of wishes by some members of the Village.
This page was last changed on 06/06/22 15:58 so please check back again later for any changes.






---
VOLUNTEER & SERVICES TABLE
The below summary table show all of the suggested ideas, their descriptions, the people that are required and the person to contact.
SERVICE
DESCRIPTION
COORDINATOR
__VOLUNTEERS__
Contact
Transportation
Due to the remoteness of the Village, some of our refugees will need transport to local venues like Shops, Doctors & Dentists etc. list.
J. Rose
JR JA
WM EH
Coordinator
janerose32@icloud.com
Reading & Conversational English
Casual conversational English & to accompany English reading for School, general interest and important Forms etc.
-NEEDED-
Conversational English Group:
PJ RL

---

Reading Group:
JR
Editor
Music Concert
Fund-raising Music Concert. Many musicians, singers, bands & groups.
Free Glass Wine
Sat 2nd July 7:30pm

Richard Cluley
Musicians:
The Swinging Woodpeckers
The Beezzz
Folks like us
We are Nomad

---

Lights:
PJ

---

-NEEDED-
Refreshments
Coordinator
richardc@bdgassoc.com
Welcome Group
Welcome group to introduce Refugees into Village Life and maybe accompany them to Village Events and further afar.

Rachel Lewis &
Clare Milligan
RL
Editor
Coffee &
Internet
Village Hall for Weekly Coffee, Chat and Internet use. Spare Laptops could be needed and someone will need some IT experience.
There is a weekly? meeting in Nantwich for Ukraine Refugees. If our group does not work we could transport people to Nantwich.
Please see ChatBox item below.
-NEEDED-
Cafe staff:
-NEEDED-
Editor
Tip Donations
PROJECT FINISHED
Children's tips for carrying plants to adult's cars at Plant Sale 29/4-2/5
J. Headon

Available Children
jh.headon@btinternet.com
Ukraine Ribbon Makers
PROJECT FINISHED
Make "Support for Ukraine" Ribbons for sale at Plant Sale & Jubilee Tea Party.
P.Jones
JJ LJ
AM LB
Editor
Tent Bucket Donations
PROJECT FINISHED
Tip bucket displayed at Plant Sale tent 29/4-2/5
J. Headon
Tent Cashier
jh.headon@btinternet.com
Bric-a-Brac at Plant Sale
PROJECT FINISHED
All proceeds from Bric-a-Brac sale at Plant Sale tent 29/4-2/5
J. Headon

Children & Church Staff
jh.headon@btinternet.com
Coffee & Prosecco
PROJECT FINISHED
Tea, Coffee & Prosecco Party at Church. Friday afternoon 3rd June
J.Headon

Church Staff
jh.headon@btinternet.com
Write to MP
Write to your MP. For an email example click HERE
–
Yourself
MP & Local Councillor
Contacts
Do you know of any other service that you/we can offer?
Please get in touch if you can add any other ideas here
-
-
Editor
Parish Council to Donate £100 via Nigel Lewis to pay for Paper,tickets,Some ribbons stock, Collection tin etc
CHATBOX If you would like to Read or Add a message to our UKRAINE APPEAL Chatbox please CLICK HERE
---
Other Information & Links
---
Keep the pressure on the UK government to make a material difference to the situation in Ukraine.
Our local MP, Ed Timpson, should be the conduit for those views and in turn should raise concerns with central government.
His email address is at the bottom of this page
HERE
Example of email to send to him
HERE
---
The government have announced further support for Local Authorities that host Ukrainian refugees. Cheshire East's (CE) Ukrainian refugee page is
HERE
---
The CE page is short on detail so will require further communication with the council. As well as contacting the CE email address on the page, it would also be helpful to email Sarah Pochin, our local councillor. She should be able to act on our behalf.
Her email address is at the bottom of this page
HERE
Example of email to send to her
HERE
---
Humanitarian donations can be made to lots of organisations. If you donate to
Disasters Emergence Committee
the government will double the value up to a total of £20m.
---
If you want to donate directly to the Ukrainian government, their site is
HERE
---
To host a refugee(s) you first need to find someone who wants to come to the UK.
Many people are doing this through social media, friends or charities.
Some sites which might be helpful are :-
---
Other Useful Links
| | |
| --- | --- |
| Any other links? | If you have one to add here drop the Editor a line by clicking HERE |
---
Date(s) for your diary:
| | |
| --- | --- |
| 2nd July 7:30pm | Music Concert in St. Bart's. Ticket only. |