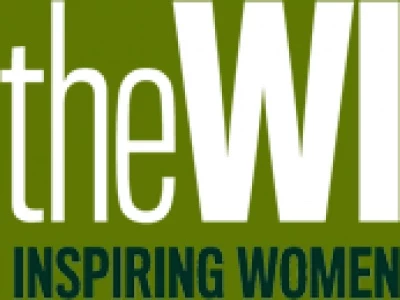 Rev Rex Buckley, an entertaining and thought provoking speaker, was the guest speaker at the October meeting and spoke on "Loitering with intent".
His world, through his youth, had been involved in the Church of England. School days over and then College, and in due course, back to his old school as a teacher. Time passed and he was given food for thought when one of his peers enquired if he had a vocation.
Stunned but encouraged he went back to College to train as a Vicar. Several Parishes in Cheshire later he was then invited to become first, an Army and then Police Chaplain. No secrets were told but it was obvious he had enjoyed his Chaplaincy and had obviously become deeply involved with the young men and women who had given their lives in the service of their Country.
Jeanne Stockdale gave the vote of thanks on behalf of all present.
Anne Barnard gave a report on her attendance at the WI Council Meeting earlier in the day at Winsford. In 2015 the Cheshire Federation celebrates 95 years of membership whilst Nationally members will be celebrating 100 years of this proud and flourishing organisation. A Cheshire W – Dunham Massey – has made a sixteen minute film to mark the 95th Anniversary, thanks largely to a grant from the Heritage Lottery Fund. Those involved were proud to tell of the benefits of companionship between WI members and how rationing during the second World War made one of those involved in the film rather careful not to waste food.
The committee drew members attention to the banner being designed and made for the celebrations next year. President, Joan Thompson, reported on the help and support they have had from Sue Buckley, and members were pleased to see the work in progress.
A truly wonderful display of hand knitted garments was handed to Kathleen Bailey, who for some eighteen years has been knitting for Alder Hey Children's Hospital in Liverpool. Mrs Bailey was stunned at the amount of clothing on display, and spoke of her Grand-daughter who for eighteen years, has received great and loving care on the regular visits she has to make to the Hospital.
It is a fact that 8,000 babies are born at this great Liverpool Women's Hospital each year and that 1,000 of them are premature. This project has run for almost six months and several members have decided to continue into next year, when we hope to begin another similar project.
The colour Amber competition was won by Anthea Grundy and the two lucky raffle winners were prospective new member, Jan Vickers and Gail Goggin, a visitor.
The meeting closed with The Queen.