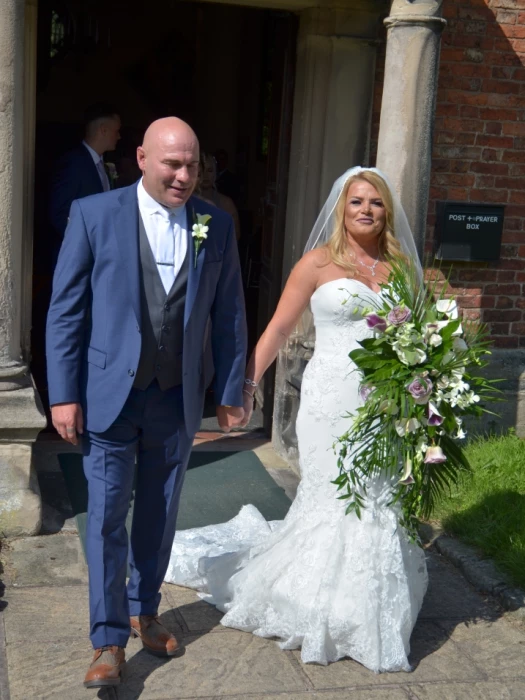 Wheatley – Newton Wedding, 28th August 2021.
St Bart's Church were delighted to welcome Chris Wheatley and Zoe Newton, to celebrate their marriage with friends and family. After twice being postponed due to the pandemic, it was third time lucky and the sun shone throughout while the bells rang. Villagers stood in the churchyard to watch the bridal party arrive and Chris and Zoe both looked relaxed and happy all through the service. The Rev. Anne officiated and the reception that followed was in The Badger Inn, next door.
Click HERE to see the Picture gallery. Photos by PJ Jones.