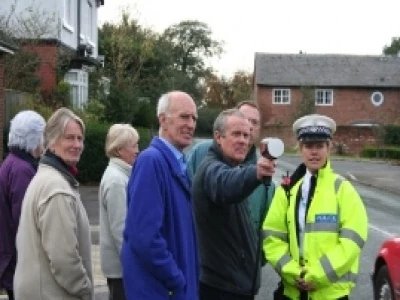 The volume and speed of traffic is always a hot topic of conversation in the Community.
A small group of volunteers regularly check speeds through the Village during the year.
We are always looking to expand this Group, so if you can spare an hour or so every 2/3 months to help in this vital work we would love to hear from you.
The scheme is fully supported by the Police in general and our PCSO Sharon Jones in particular.
Full training will be given .
Please contact Chris Challoner on 01270 522021 or via chrischalloner @btinternet.com