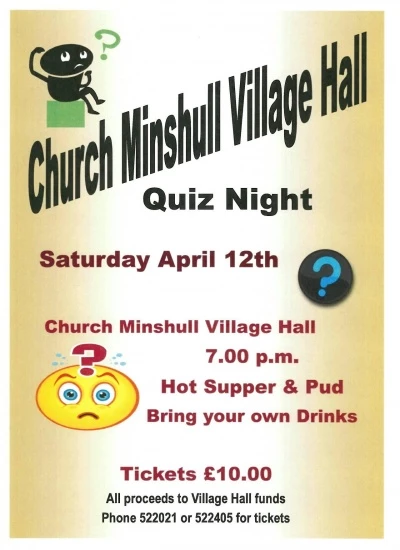 Tickets for the Village Hall quiz on April 12th are now available from Sandra (522405) or Sue (522021) price £10.
The format of the quiz will be as previously with a hot supper served at 7.00 followed by the first half of the quiz with dessert during the interval.
The evening is usually lots of fun, so do come and join us.