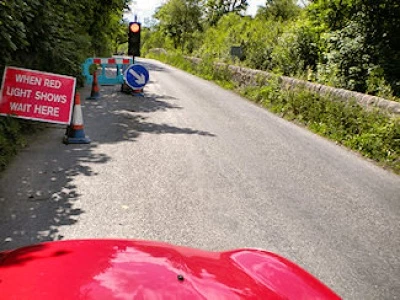 A new venue and date for an open meeting to discuss the proposal to put permanent traffic lights at the canal bridge on Cross Lane, has been set for Wednesday, 1st October, 2014 at the Aqueduct Marina meeting room.
Cheshire East Leader, Michael Jones and Cheshire East Highways, Programme Manager, Mr P. Evans will be attending to answer questions on the project.
A temporary traffic light scheme was installed in February, this year at the canal bridge, on Cross Lane, for a trial period of 13 weeks to evaluate the impact on traffic speed, volume and road safety.