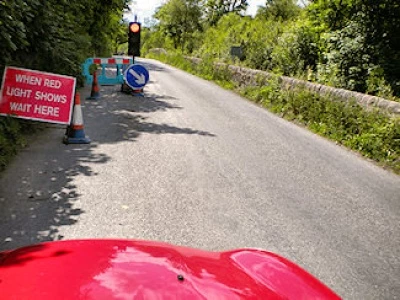 An open meeting planned for 9th September 2014 to discuss the proposal to put permanent traffic lights at the canal bridge on Cross Lane, is being re-arranged to a later date pending the availibility of Cheshire East Leader, Michael Jones and Cheshire East Highways, Programme Manager, Mr P. Evans. They will be attending to answer questions on the project. Once the new date is known, it will be published on ARENA website.
A temporary traffic light scheme was installed in February, this year at the canal bridge, on Cross Lane, for a trial period of 13 weeks to evaluate the impact on traffic speed, volume and road safety.
Keep looking at the ARENA website for updates.