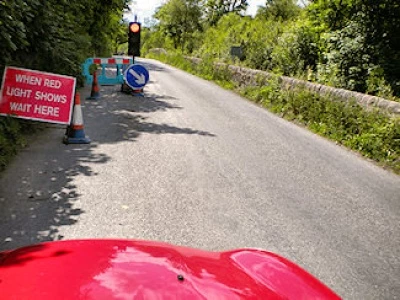 Church Minshull Parish Council held an open meeting last night, at the Aqueduct Marina, to discuss the Cheshire East proposals to install permanent traffic lights at the Cross Lane canal bridge.
Around 20 people, along with Cheshire East Leader, Michael Jones, attended to listen to Mr P. Evans (consulting engineer for Ringway Jacobs) go through the proposals. The attendees were then invited to make their comments and observations on the proposals.
It was agreed that an initial survey, using video technology, would be carried out over a given period, so that an analysis of any perceived risk could be made and if necessary, measures to address a confirmed risk, could be recommended.
Cheshire East will respond back to the Parish Council with its findings, once the survey and analysis have been completed.
The Parish Council thanks all attendees for their valuable input and also thanks Rob Parton for kindly hosting the meeting, at short notice.