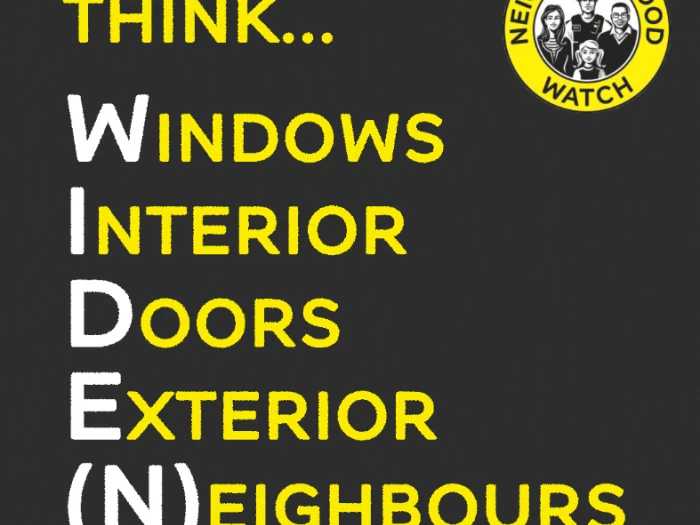 WHEN IT COMES TO PROTECTING YOUR THINGS, TAKING THESE SIMPLE ACTIONS CAN MAKE YOUR HOME UP TO 50 TIMES MORE SECURE
Keep an eye out!
THINK WIDE(N)
W – WINDOWS: Keep your windows locked
I – INTERIOR: Put inside lights on a timer/smart bulb
D – DOORS: Double or deadlock your doors
E – EXTERIOR: Put outside lights on a sensor
(N) – NEIGHBOURS: Keep an eye out for your neighbours
The Neighbourhood Watch Team have launched their "Think WIDE(N) burglary prevention campaign" (running 1st-31st March), highlighting burglary prevention measures that can be taken in any home on various budgets.
Please CLICK HERE for the link to their web page.