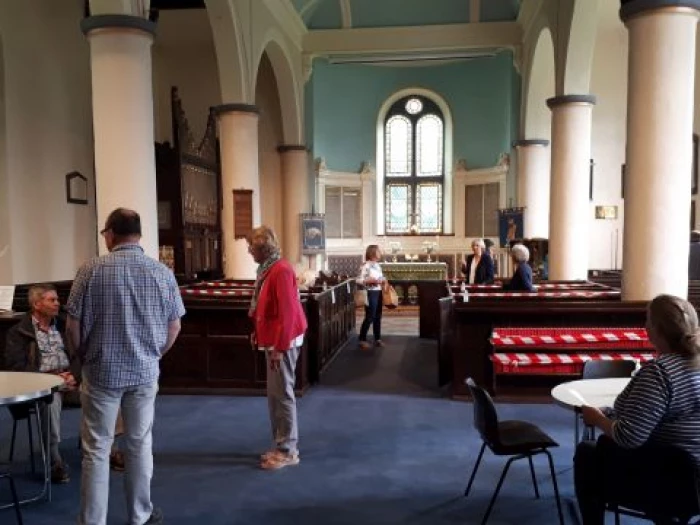 It was a large 'socially distanced' congregation that returned to St Bartholomew's today to join in private prayer and enjoy some fellowship together.
Many were glad to just be amongst their church family once more and happily chatted across the pews that kept us safely apart.
Jane and Ellie shared two prayers out loud and some visitors who were passing arrived, who were still unable to visit their own church, which hasn't opened yet.
Afterwards, many had a walk around the newly remodelled interior and were unanimous in their praise of the new space that had been created.
""We look forward to being open again at 10am next Sunday, for private prayer once more.""