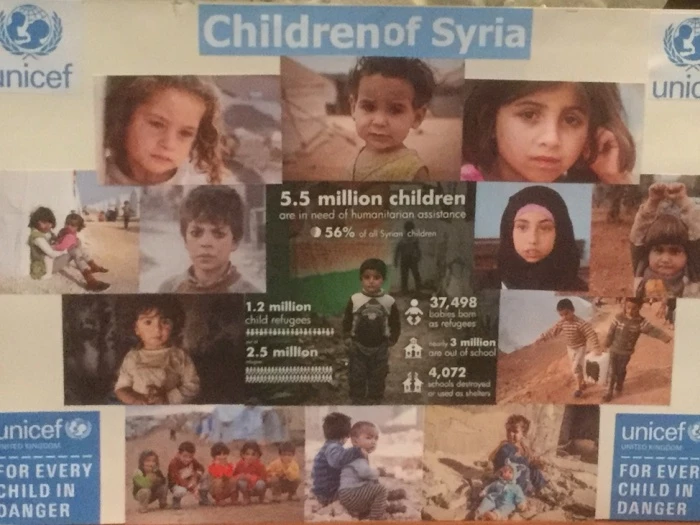 St Bart's Church is thrilled to announce that we have received £434 in donations for UNICEF Children of Syria Appeal at our Fund Raiser tonight 29th December
We had a super FUN evening in the Church with a Family Film, Pizza & Popcorn Party.
We played the film on our new BIG SCREEN, so everyone had a good view.
It was a really good turn out on this frosty evening and everyone enjoyed the Pizza and Popcorn and drinks in the interval – we even had an old style Usherette bring trays of chocolate bars.
We are so thrilled with the result, thanks to everyone for your generosity – we will be continuing with the appeal until Sunday if anyone would like to make donations, and our Sunday morning collection at the New Years Day Service will be for the Children of Syria