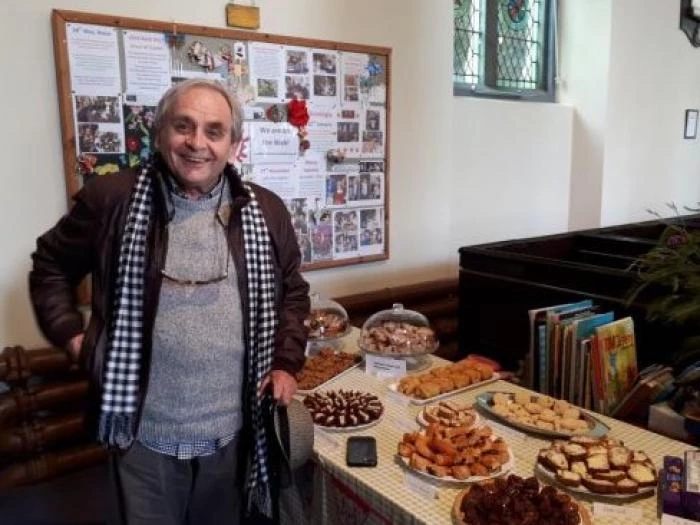 DOCTORS IN THE VILLAGE
Café Church at St Bart's Church had a couple of surprise visitors on Sunday 13th August. None other than Sylvester McCoy known across the World as the 7th Dr. Who , and Robert Picardo. beloved by all Star Trek fans as the holographic doctor .
Being great friends of local award-winning writer Dan Freeman, who lives in the Village, they stayed overnight at The Badger Inn and dropped into Church for a chat.
Dan has written a comedy called "A Joke" which stars Sylvester, Robert and Richard Oliver, and was performed in Winsford on the nights of 11th and 12th of August as a preview to their main event occurring at the Edinburgh Festival until end of August.