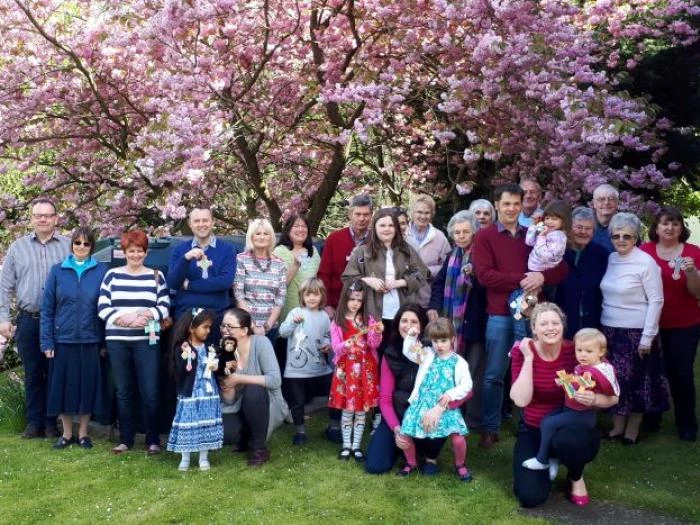 The Sakura
In Japan this is the season of the Sakura or Cherry Blossom, it lasts for such a short time but is so beautiful, We experienced our own Sakura today at Messy Church in the Church Yard of St Bart's, Church Minshull
Messy Church Easter and Jesus' Love.
Today we had two films on the big screen at St Bart's. The first was called "The Super Cool Story of Jesus" and it was about how much Jesus Loved us, to do all he did for us. After that we made 'sand crosses', which were quite easy to make but very attractive when finished. Then we had our second film "Good News" about the celebrations that took place when Jesus rose from the dead.
When we had completed our crosses, Sue led us outside to show them off under the cherry blossom tree in the church grounds. Our refreshments followed before we left in the Spring sunshine.