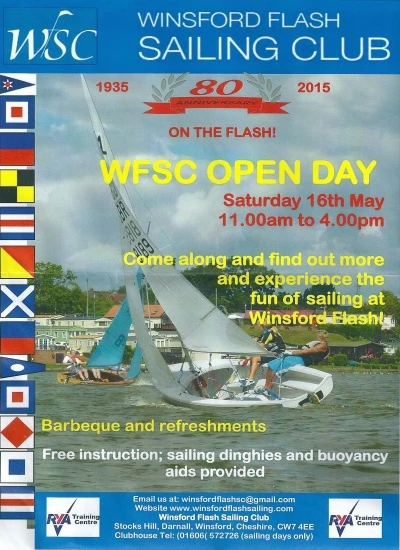 The Sailing Club will offer trips in boats with experienced helms so you can get a feel for dinghies. You don't need anything other than a pair of trainers and clothes you don't mind getting wet. It is weather dependant to some degree and the wilder the weather the more possible it is you might get wet so a change of clothes is a good idea if you want to sail.

The trainers are accredited by the RYA to deliver training. The courses you would be at level 1 or level 2.
Level 1 is basic but you should be able to steer a boat and be a competent crew at the end of it. Level 2 builds on level 1 and at the end you should be able to sail a simple course on your own, tack, gybe and understand capsize recovery if you don't actually do it. Both courses take 2 days – usually a weekend for around £50 or £60...commercial courses by comparison are £150+...instructors don't get paid hence, that is how it can be so cheap.

You can find the syllabus for RYA level 1 and 2 online, if you want to know more.

For bigger boats you might want to think about a competent crew course which is designed for cruisers – a 5 day course for about £400.

If you need more information contact Andrew Baddeley. If you fancy a go at racing dinghies he can see about borrowing a suitable boat, either one Wednesday evening, or on a Sunday.