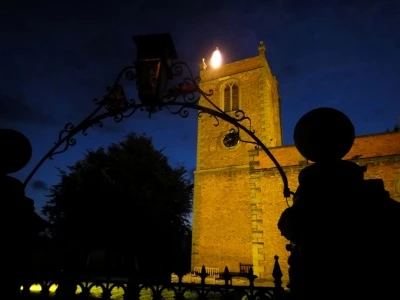 As many will be well aware, this year's remembrance events are of special importance given that it will be 100 years since the end of the First World War. There is a remembrance service at 10.50pm on Sunday 11th November at St Barts to remember the fallen and those affected by war around the world including the laying of wreaths.
Following the service and because this is such a historic moment, there will be a lunch served afterwards in the church, starting at around 12 o'clock and then in the evening there will be a 'Bells and Beacon' event.
We are really looking forward to seeing you there for one or all of these events and for us to join as a village and remember together. Please see the details below.
A Remembrance Day Lunch
Everyone from Church Minshull is very welcome to attend the lunch – there is no need to have attended the service before although if you wish to attend, you would be most welcome to do so to commemorate this historic moment in time.
There is no charge for the 2 course lunch but a voluntary contribution would be appreciated which will then go to the poppy appeal. To help with catering, we would be grateful if you can phone either Ruth Ford 01270 522256 or Kathryn Cronin 01270 522498 to let us know if you plan to attend.
Bells and Beacon in the evening
To add to the significance of the 100 year remembrance , St Barts is one of the churches that has been selected to light a beacon in the evening of 11th. Churches across the country will be lighting similar beacons in sequence.
This event will take place at around 7pm with the beacon being lit on the church tower if the weather permits. The exact timing will be taken from when Beeston Castle lights their beacon. Parking will be provided at The Badger Inn and they will be selling Roast Hog Baps for £6 for those who who can't resist! The best, safe view is likely to be from the back of The Badger but it will be viewable from the pavement outside church and from all 3 roads into the village.