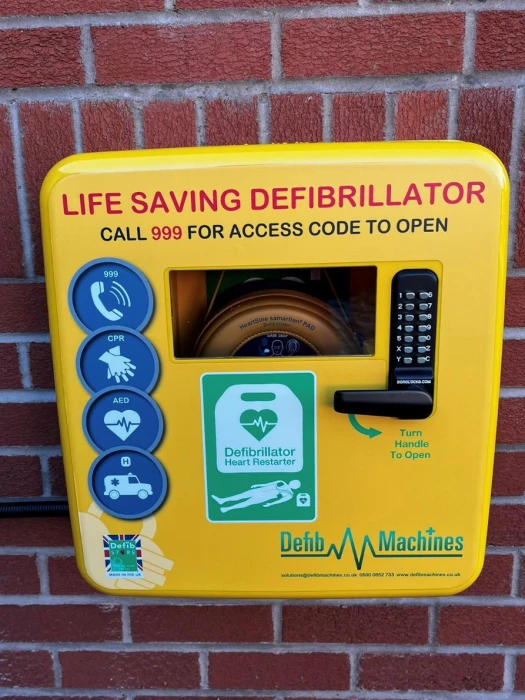 Hello All,
and some good news.....
on behalf of the Parish Council, I'm pleased to announce that a New Village defibrillator has been commissioned.
The defibrillator is sat in a Yellow cabinet, 5 meters to the left of the Village Hall entrance – see pics below.
The unit has been registered with the ' Circuit' organisation and can already be found on the Internet on sites like ' Defib finder '
I've spoken to North West Ambulance Services and they have confirmed the unit is now registered with the Emergency 999 Services.
One can now place a 999 Ambulance call to retrieve the code and open the cabinet.
For those who wish to take part, I will look to organise training as soon as it is possible (which can be up to 15 persons) – most likely to be in the new year.
Please email me if you are interested in taking part and/ or would also like a copy of the door code (in advance) as a defibrillator contact for your corner of the village.
email: nigellewis@cmparishcouncil.org
I'll also be looking into getting some additional signage to signpost the location clearly.
Stay healthy
and wishing you all a very Merry Christmas period and Happy New Year!
Cllr Nigel Lewis
Update 13/2/23
Our Defib training went well and a good number of people turned up and enjoyed it. There was also an interest for further First aid Training. See the website news page for any news.