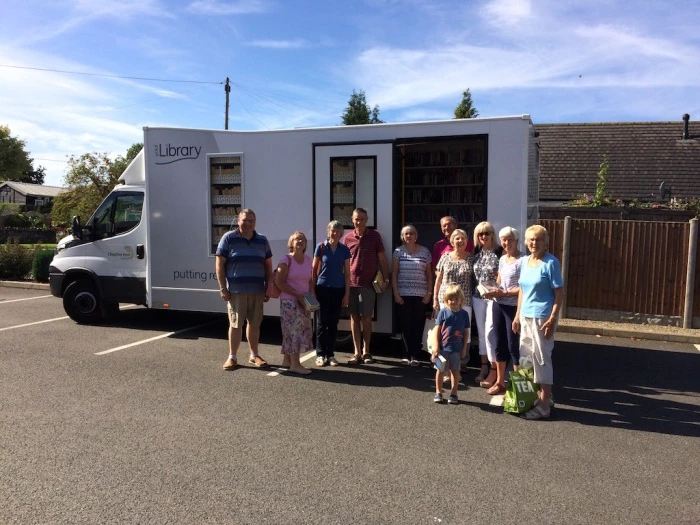 For the past ten years I have thoroughly enjoyed hopping on and off the mobile library bus when it visits our village. There are books aplenty to choose from but if there is a particular book I wish to read that isn't on the bus I simply order it. Then when the bus returns three weeks later my chosen book will be delivered to me. How's that for service?
Not only does the mobile library allow easy borrowing of books it also affords a valuable opportunity to meet and catch up with my neighbours. Church Minshull has become one of the busiest stops so high is the attendance. With a view to capitalising on the social element of the service we regularly take coffee in The Badger following the departure of the bus.
Below are some interesting (I hope) facts regarding mobile libraries.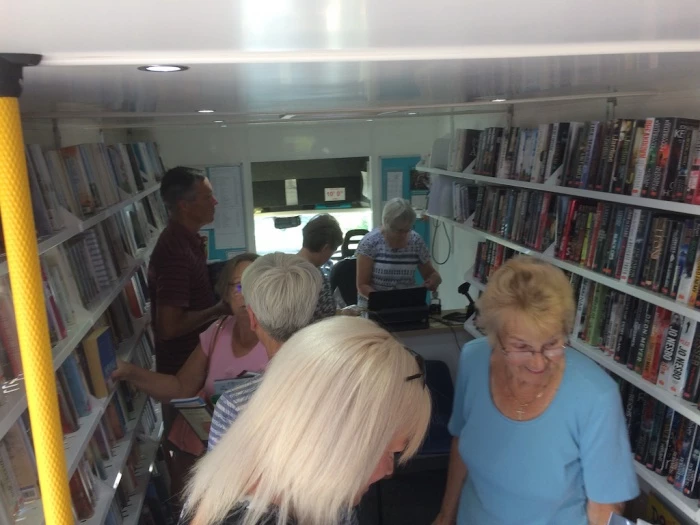 Mobile Libraries became common place in the UK in the 1960s and 1970s, the first mobile library in the Cheshire area arrived in 1969 (ish!)The current Mobile Library Service in Cheshire East operates on a three week rota and covers the whole of the Borough, making 99 stops to rural communities during the course of the three weeks The stops vary in length from 15 minutes to 1 hour and 15 minutes. The service caters for 789 borrowers, with the youngest being 17 months old and the oldest is 94. The service tries to support national initiatives too and are currently encouraging children using the service to register with the Summer Reading Challenge. They also have a Bookstart scheme for pre-school children which encourages parents and carers to read with their children and the children can collect certificates along the way. The Mobile Library has also recently set up a Facebook page providing information about the service and new books etc.
The vehicle is staffed by Jon, the driver, and Diane and Sue, theLibrary Assistants. The users of the service have built up a great rapport with the staff and really value the service – it is a lifeline to some.
The service acquired the current vehicle in November 2015. It is great to see Cheshire East supporting and investing in the Mobile Library Service when so many other authorities have stopped their mobile services.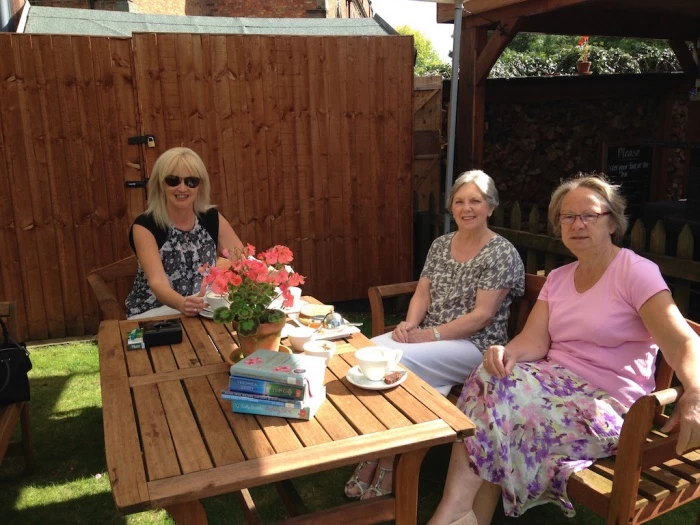 It is really easy to join the library, all that is required is one piece of ID showing name and address (e.g. recent utility bill). Up to 20 books can then be issued for a period of three weeks. For anyone with internet access at home, the library card can be used to access a range of ebooks, e audiobooks and a range of eresources such as the Times Digital Archive and the Oxford Dictionary of National Biography.

The mobile library has recently worked alongside Life Links. The Life Links project is a new free service, supporting people living in Cheshire East to maintain their health and wellbeing, whilst remaining independent in their own home. The Life Links outreach vehicle has occasionally followed the mobile library on their travels and their staff can give advice and support on a range of topics including how to use computers, laptops and tablets, how to prevent minor health problems from becoming a major problem, how to get involved in local groups and activities in the community and information relating to home adaptations and equipment available to enable independent living. Leaflets about this service are available on the mobile.
The mobile library stops every third Tuesday onthe Badger Inn car park from 10.20am – 10.45pm They will be there next on 4th october