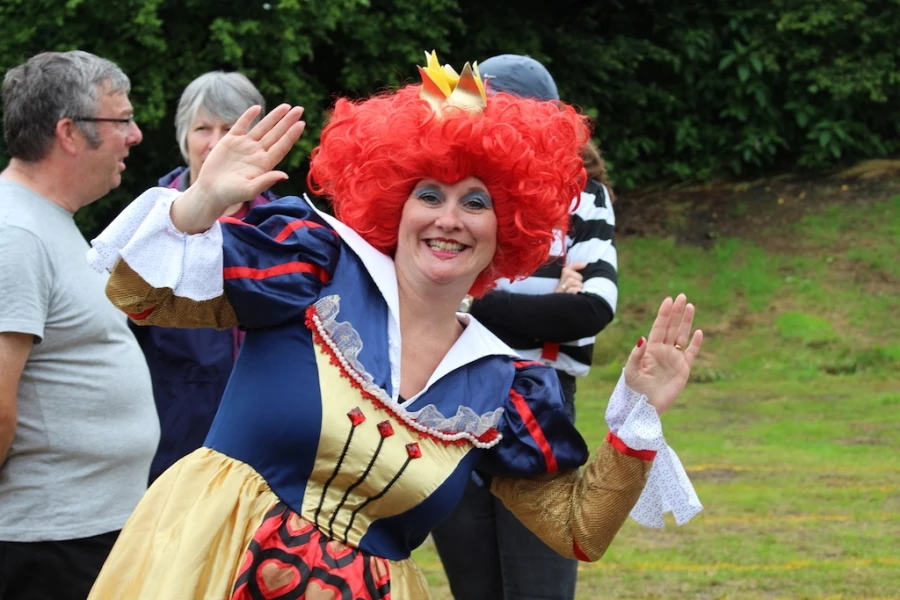 Minshull Madness & Mini-County Show September 2021
Wow! What a turnout for this year's Minshull Madness, probably the highest attendance ever in its 10 year history. With dry weather and sunny spells, the stage was set for another day of 'making memories' for young and older alike and the participation didn't disappoint. Kids and adults, joined in, got involved and took part in every event, the enjoyment was palpable. The Badger once again, played a big part, by putting on the bar and BBQ and the 'Madness Makers' ensured that everything went off like clockwork.
Messy Church gave the smaller ones, lots of stuff to do in between the races and local band, The Beezz, finished off the afternoon with a set of songs, which had people 'dancing on the grass'.
The Mini Show on Sunday, once again showed the best of Church Minshull talents, with baked cakes, knitwear, photography and veggie characters to name a few. The Knobbly knees competition was a comical highlight, followed by the hilarious dog show. Congratulation go to this year's overall show worthy winner, Margaret Guy.
The Minshull Events Group thank all its helpers, Minshull Mowers, Madness Makers and Badger Inn, for making this weekend one of the most successful ever...
Press HERE to see the gallery of over 100 pictures of both days.