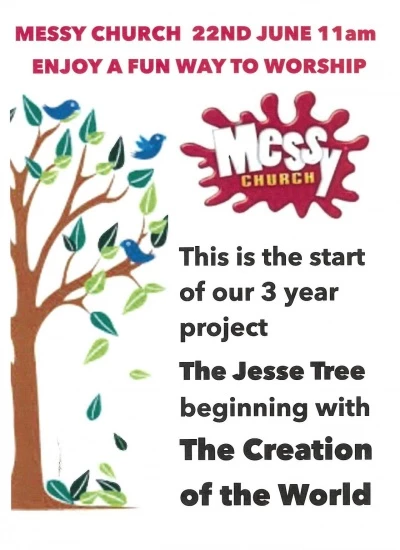 In June, Messy Church is starting work on its 3 year project, 'The Jesse Tree'.
If you visit St Bartholomew's Church, you will see the splendid Jesse Tree on the South Wall.
In Medieval times, one would find a Jesse Tree in almost every church in England. It depicts the ancestors of Jesus and shows in a family tree, the rises from Creation through Jesse - the Father of King David and ends with Jesus.
The first symbol, "The Creation of the World", will be added in June and through the summer they will be adding Noah & the Ark and Joseph & his amazing Technicolor Dreamcoat, to the tree.
These are great stories for all ages, so please come and enjoy a Fun way to Worship...!