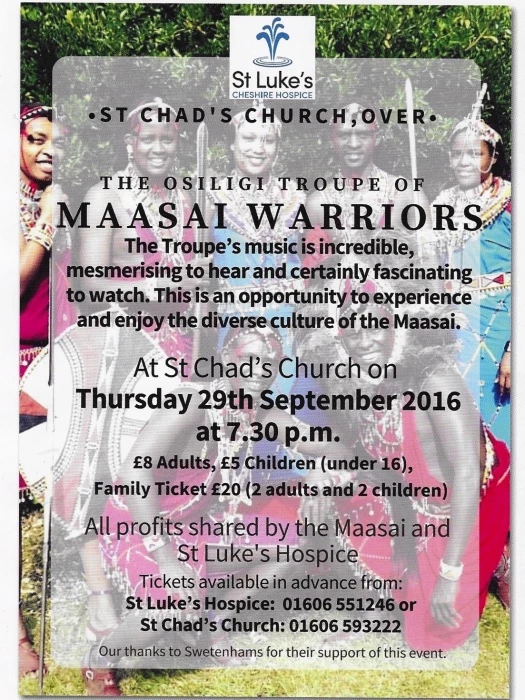 Come and enjoy something a little bit different just down the road from Church Minshull at St. Chad's Church, Over – Thursday 29th September at 7.30pm.
All profits shared by St Luke's Hospice and the Maasai.

The Osiligi Troupe of Maasai Warriors.
The Troup's music is incredible, mesmerising to hear and certainly fascinating to watch.
This is an opportunity to experience and enjoy the diverse culture of the Maasai.
Adults £8, children under 16 £5
Family Ticket – £20 for 2 Adults & 2 children
Tickets available in advance from:
St Luke's Hospice: 01606 551246 or
St Chad's Church: 01606 593222