The Church Minshull Community Website

By Arena Webteam - 8th October 2015 9:48am
Today is National Poetry day, so what better way to celebrate it, than with a re-visit of Roger Easte's ode of a time gone by in Church Minshull...
The Village — by Roger Easte
The village sighed, the rush-hours' through
It settled back, not much to do
No school-bell tolls, no eager feet
Along the path, to the school door beat

Its playground quiet, so silent now
No teacher there, with furrowed brow
The millers gone to pastures new
To grind his flour for you-know-who

No paddles turn at waters behest
The giant wheels both lie at rest
Our postmistress no more supplies
The village gossips with their cries
No rubber stamps their books to frank
Nor haven for pennies at their local bank

Now the Smithy's a home not a workshop of old
With its bellows deflated and furnace gone cold
No line of horses that wait to be loosed
Just a pile of old horseshoes that are turning to rust

And though I despair, there's chinks of light
For those who care the futures bright
For the Village Hall throws wide its door
To all of those who use its floor
For harassed mothers with toddlers in tow
To keep fit fans their faces aglow

And the smoke that's pouring from number six
Shows the W.l.are up to their tricks
They are baiting the speaker the poor mans gone red
He'll be off on his toes as soon as he's fed

While the Sewing Circles got their basket full
Of socks to mend with darning wool
They've been to the pub they're running late
I hope they keep their cross-stitch straight
The Badger is empty but raring to go
Just find the right landlord and the drinks they will flow
With food on the table and a full pint of beer
We'll all raise our glasses to a night of good cheer
While towering above us looking after its flock
For those that require it the church is their rock
It's the place you can go to make peace with the world
And to share all our problems when they are unfurled
With Concerts and Dinners and times full of fun
It's the village to live in when your days works been done...
popular recent storiesAlso in the news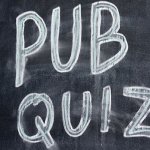 Arena Webteam: Sun 13 Oct 11:13pm
"Pub Quiz Night @ The Badger Inn14th October 2019. 8:30pm (2 hours)Come and join in, £1 per head.Free fries during half-time.Come one — come all!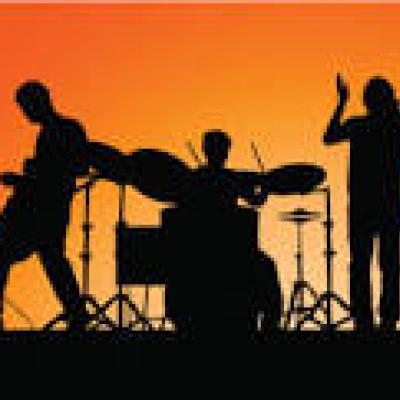 Andy Baddeley: Sun 13 Oct 8:10am
Ever wondered what it would be like to be in a band? Ever watched bands on TV and thought I could do that? Well now's your chance. ''Taking Back Thursday'' are looking for a vocalist, female or male, any age, any level of experience from complete novice to international singing star. Enthusiasm is more essential...
Arena Webteam: Sat 12 Oct 9:19am
"This VillageArena.org Website will be ''Out of Service'' for a short period over 18th & 19th November 2019 for Web Software Updates issued by our Web Hosters. They apologies for any inconvenience caused — these are necessary updates for the improvement of our web site. They will be as quick as possible. Thank you for your patience...