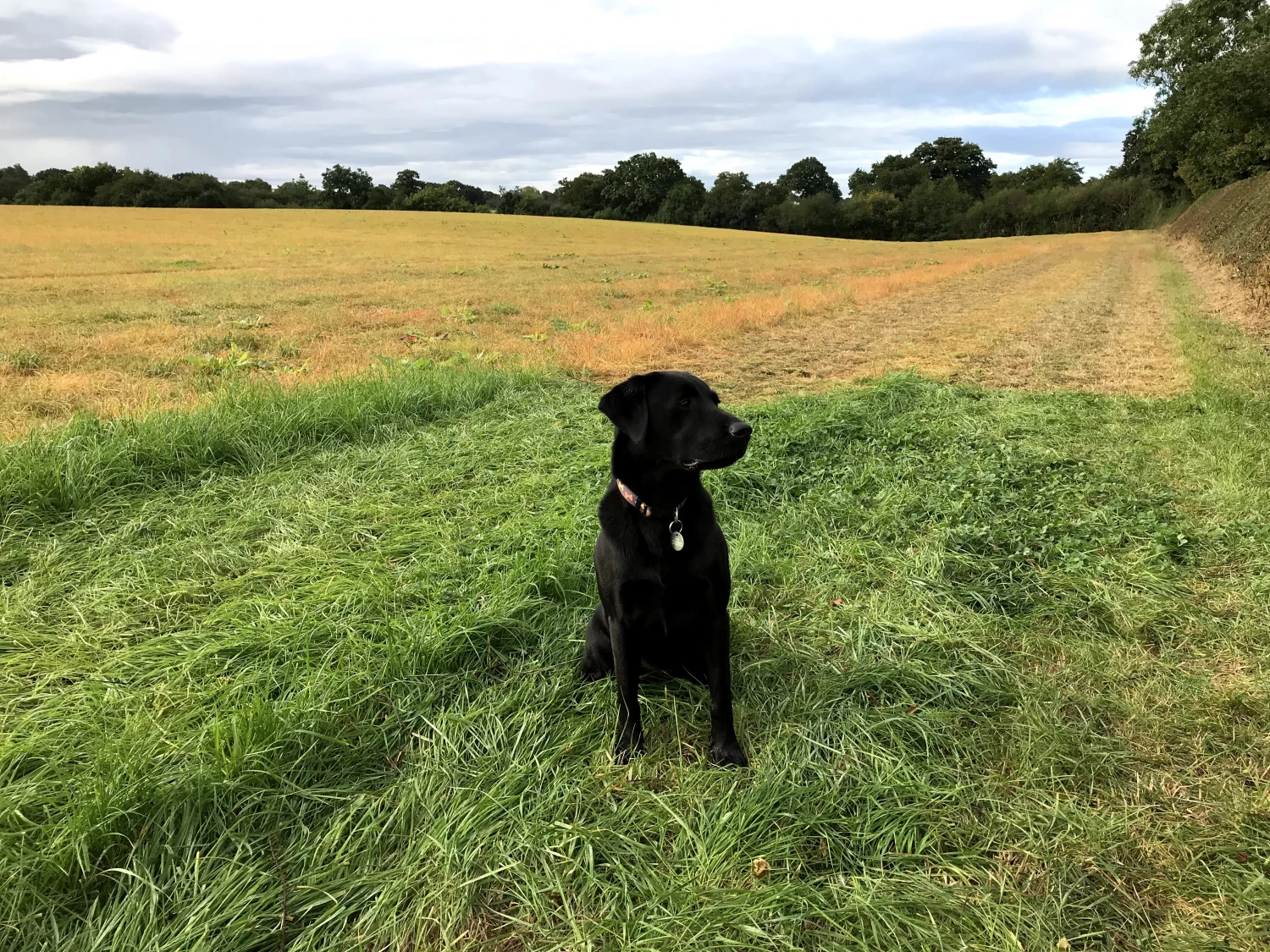 "Evening all", as "Dixon of Dock Green used to say – I guess this gives away the fact that I'm dictating October's blog to himself in the evening, and expect that both himself and a substantial proportion of you will remember that TV series. It ran for 432 episodes over 20 years with the lead role being played by Jack Warner in every one. He was so well appreciated by the Police Force that he was made an honorary member.
Well no one got the quiz question right last month, being the link between the title and the picture of a thistle seed head. The answer was Goldfinches, which are seen in substantial numbers at this time of year, the collective noun for Goldfinches being "charm" and thistle seed heads being a favourite food source. While seeing more Goldfinches we have said goodbye to local flocks of House Martins and Swallows, which left during September on migration to sub-Saharan Africa. Hurry back with warmer weather!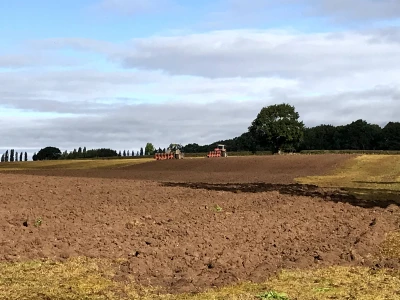 What else have we lost? Well the maize has gone, as reported on VillageArena a few days ago, to be replaced by muck spreading and its associated "growing smell". The maize was cut right at the end of the lovely late September weather, following which I've needed a post walk wash with the hosepipe as the fields and canal paths have become so muddy. For some reason themselves have taken to walking in wellington boots and (often) over-trousers which render their skin impervious to the cooling balm of the outside tap. I get my own back by eating discarded maize cobs, which as any dog-owner will know lead to "intestinal gas".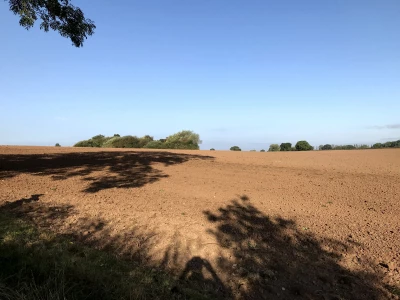 So on to this month's title. The literary lounge lizards among you may have picked up the similarity to the title of the 1939 novel "How green was my valley" by Richard LLewellyn, where the main character describes his family and the community in which he lives. That's where the similarity to the blog ends, himself having no facility for writing anything beyond what I dictate to him on a monthly basis. Those who don't venture far off the roads may not have discovered that two of the further fields behind Village Farm, that were previously used for winter sheep grazing and spring/summer silage, have been sprayed off to kill the grasses, treated with slurry, ploughed, tilled and sown with (probably) winter wheat. The change in grass colour gave himself the idea for the title, the change in consistency of the walking and footpath being already referred to above (see hose).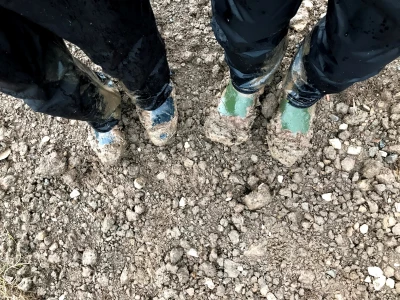 Finally, himself has been doing the hard yards for you in order to find a musical link between the "green" title, maize cutting, farm land and so on and has come up with " John Deere Green " sung by the late Joe Diffie. Not one of himself's best choices you may agree, but if you want to check out a few more (99!) then this link to 100 songs with green in the title might fill another wet afternoon!
Until next month this is Madai your rovering reporter signing off.
PS:himself nearly forgot the quiz question. It's dead (clue alert!) easy this month. Apart from Dixon of Dock Green/Jack Warner which prominent Briton has very recently been made an honorary officer? Anyone not getting it right will join me for a sunrise walk and run followed by the traditional post-match cold hose.