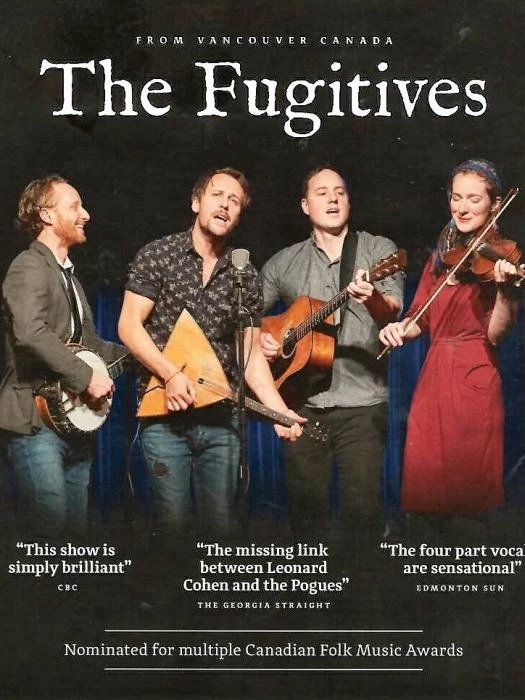 The Fugitives in Concert

BREAKING NEWS!
The Fugitives are returning to Church Minshull Village Hall on 6th October 2017. Nothing short of electrifying, The Fugitives are a modern folk group based out of Vancouver, Canada. With performances that are full of energy and emotion, audiences worldwide are left wanting more.
The group has toured twelve countries, been nominated for multiple Canadian Folk Music Awards and has played at Glastonbury.
The group first played in the village in November 2015 and made a lasting impression. Not least because a fiddle was donated to The Fugitives by Church Minshull residents, Tim and Jane Hough (read the moving story here).
Tickets, priced at £15 each, are expected to sell-out quickly and so get yours now!
It's a BYO booze event and doors open at 7.30pm.
Call Kerry for tickets on 01270 522144.