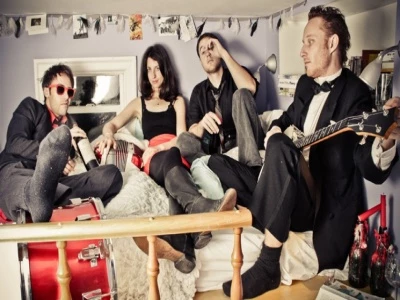 On Friday 13th November, 2015, Canadian Folk band – The Fugitives – will be performing at 7:30pm in the Village Hall.
The band is touring Britain with their new album, 'Everything Will Happen' .
Everything Will Happen was nominated for a Western Canadian Music Award for best roots album (duo or group), and supported by tours across six countries, in which the band earned a spot at Glastonbury Music Festival, and a two week stint supporting Canadian music legend Buffy Sainte-Marie.
With a brick wall, plants and a fire escape as their backdrop, the Fugitives played their heartbreaking album opener, "Love Affairs," off the Everything Will Happen album. Performing with a variety of string instruments, the five-piece band float their five-part harmonies over the arrangement, tying the whole performance together beautifully.
Tickets are £10.00 each and available from Kerry on 01270 522144. Don't leave it too late, as the last band Bon Debarass sold out really quickly leaving many disappointed late callers.