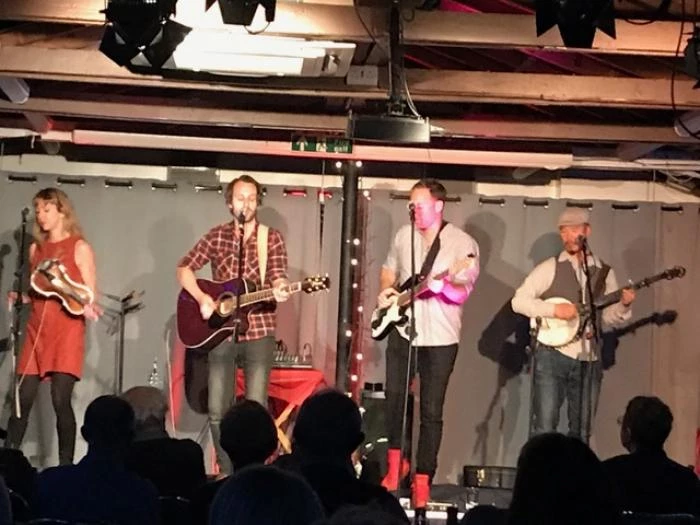 The Fugitives hit all the right notes in Church Minshull
Wow! What a night! Canadian folk band 'The Fugitives' played to a packed village hall on Friday 6th October and they didn't disappoint. The audience were treated to a number of songs from the group's new album, 'The Promise of Strangers', and there was fantastic banter between the band and the audience.
The highlight of the evening was when new band member, Carly Frey, played live, The Fiddle from Church Minshull without any rehearsal. What a special moment for all! Read the 'original story here'
Thanks to 'The Fugitives' for treating Church Minshull to such a folktastic evening!
See more pics in the Gallery