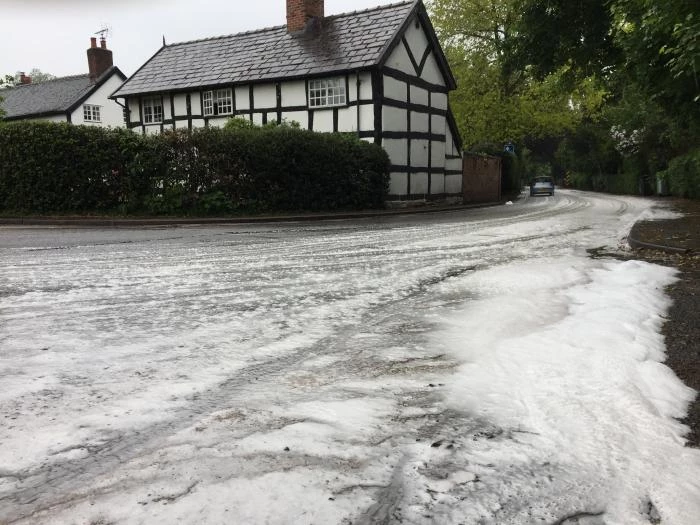 Did you witness the foam that was making its way through the village yesterday? Some thought it was time to call ghoastbusters, others thought it was snowing in May!
Do you know what it was? We've heard accusations of people dumping their bath water on the road (someone obviously likes it extra bubbly!) or perhaps someone decided to turn the village into a skating rink as a little money maker (shame we missed the memo about digging out our inline skates).
This is what we DO know....
- The trail of foam was seen up the B5074 and some say it trailed all the way up to Nantwich.
- At least one person reported it to the CEC.
- At around 6pm yesterday evening gulley suckers were spotted doing the grids by the river bridge so something's gone wrong!
Do you have any insight into where the foam has come from? Feel free to let us know at editor@villagearena.org