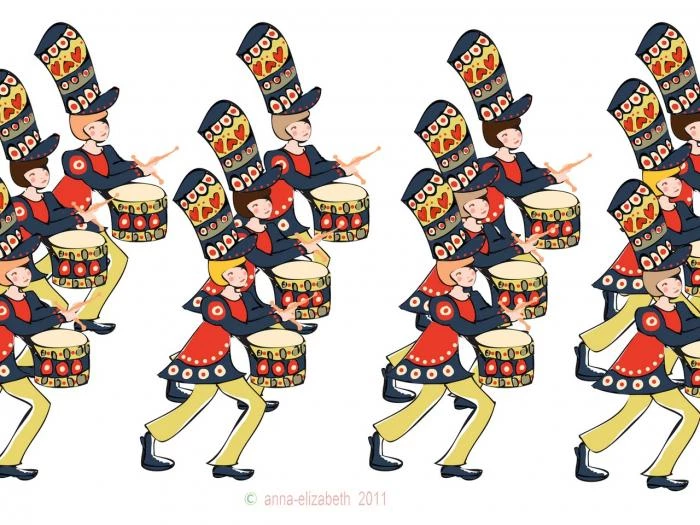 On the twelfth day of Christmas my true love gave to me... Twelve drummers drumming.
The drum is the oldest known musical instrument. In fact, drums made with alligator skins have been found in Neolithic cultures located in China, dating to a period of 5500-2350 BC.
Interestingly, the human race isn't the only mammal to appreciate the drum. Macaque monkeys drum objects in a rhythmic way to show social dominance and other primates make drumming sounds by chest beating or hand clapping.
Carol Campbell and Dorothy Ramsbottom have the challenge of replicating twelve drummer drumming. I wonder whether there'll be any alligator skins on show? What we do know is that the arrangement promises to be spectacular!
To find out more about the Floral Extravaganza (1-3 Dec) at St Bartholomew's Church click here
Thanks to Wistaston and District Flower Club for sponsoring this arrangement.