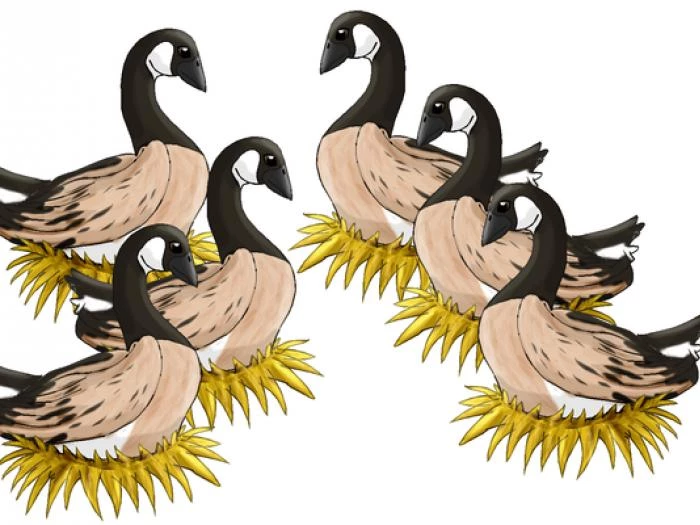 On the sixth day of Christmas my true love gave to me...six geese a laying.
Not sure six geese would work in everyone's back garden but at least you'd have fresh eggs each morning! Here are six interesting 'geese' facts for the uninitiated:
1. Their desire to return to their birth place every year is so strong that they will often fly up to 3,000 miles to get there!
2. Geese live to about 20 years' old
3. Adult geese molt in June and are unable to fly during this time – let's hope they plan their diary so they don't have any urgent engagements in the month of June!
4. Domestic geese can lay as many as 50 eggs every year!
5. Geese mate for life
6. Geese fly in a "V" formation. If one goose is injured, other geese will stay with it until it dies or can rejoin the flock (if it dies, you wouldn't want to be standing directly below it, would you??)
We're excited to see how the Minshull's Nursery Floristry Team is going to represent 'six geese a laying' in floral form. Visit 'The Twelve Days of Christmas' Floral Extravaganza at St. Bart's Church (1 – 3 Dec) to find out for yourselves. More details here
Thanks to the florists at Minshull's Nursery for sponsoring this arrangement.