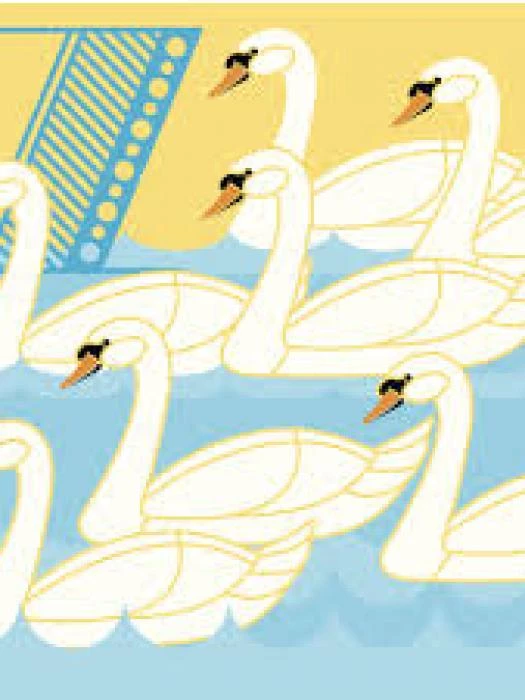 On the seventh day of Christmas my true love gave to me....seven swans a swimming.

John Headon, Church Warden at St Bartholomew's will be creating this floral arrangement and he will be depicting the 7 swans swimming as an arrangement of white flowers, mixed with natural seasonal foliage.
John says: "The hidden meaning of this verse is the representation of the seven gifts of the Holy Spirit. Those, all relating to purity, are therefore likened to the pure white feathers of the swan".
John will be using white chrysanthemums as his flower choice, this flower has a history that dates back to the 15th century BC, and symbolizes optimism and joy. It is said that a single petal of this celebrated flower placed at the bottom of a wine glass will encourage a long and healthy life.
Have you got your tickets for the Twelve Days of Christmas Floral Extravaganza at St. Bart's Church, Church Minshull (1-3 Dec) Find out more here
Thanks to the Aqueduct Marina for sponsoring this arrangement.