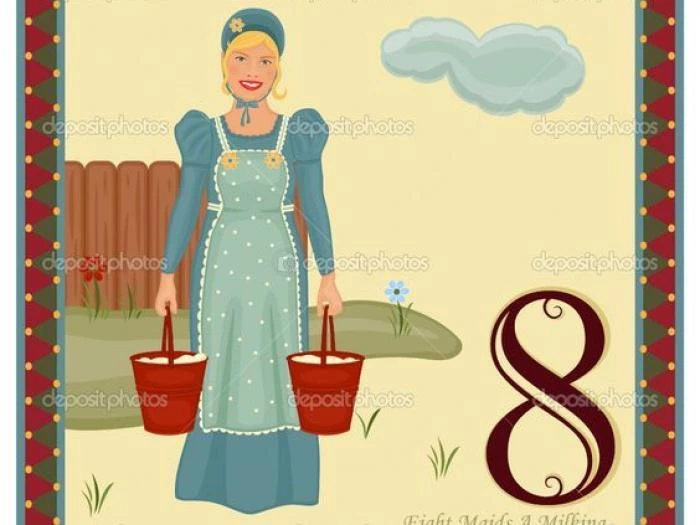 On the eighth day of Christmas my true love gave to me....Eight maids a milking
A milk maid was a girl who milked the cows and prepared dairy products with the milk. She is often depicted sitting on a milking stool, these were usually three legged to allow the milkmaid to lean forward into the cow without toppling over.
In our song Eight Maids a milking symbolizes the eight beatitudes found in Matthew's Gospel – Blessed are the meek, the merciful, the pure in heart, and the peacemakers.
We know we are truly blessed to have Jacqui Owen, an award winning wedding florist to depict this verse. Jacqui O Fairytale Flowers is a creative floral design company located in the heart of Nantwich.
Have you got your tickets for the Twelve Days of Christmas Floral Extravaganza at St. Bart's Church, Church Minshull (1-3 Dec) Find out more here
Thanks to St Bartholomew's Church for sponsoring this arrangement.