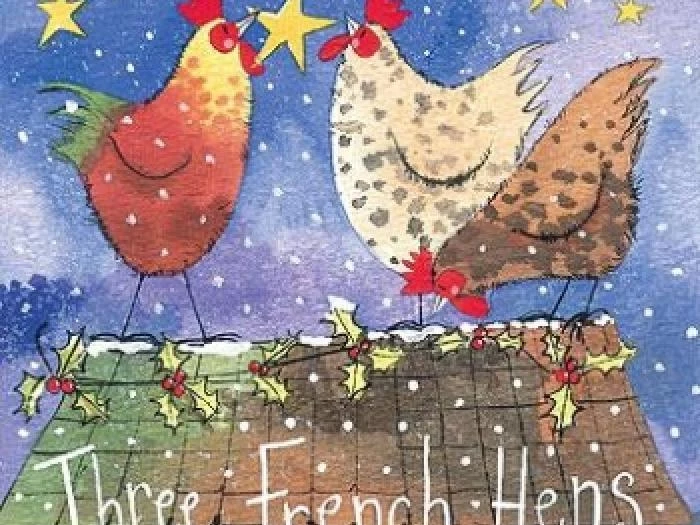 On the third day of Christmas my true love gave to me...three French hens.
Did you know that a 'hen' is also a female octopus? I think we can safely assume 'The Twelve Days of Christmas' song is referring to three female chickens rather than the tentacled kind of hen.
The designer of this particular arrangement – Joanna McDonald – is also (thankfully) basing her arrangement around three birds which is set to look magnificent thanks to the eye-catching use of red coxcombs, which cleverly resemble rooster combs. Coxcombs were first introduced to England from Asia in 1570 and their leafy stems can be up to 28 inches long. Expect a fabulous floral spectacle!
Thanks to Grants Butchers at Minshull's Nursery and Klara's of Wistaston for sponsoring this arrangement.
Have you got your tickets for the Christmas Floral Extravaganza yet (1-3 December at St Bart's)? For full details click here