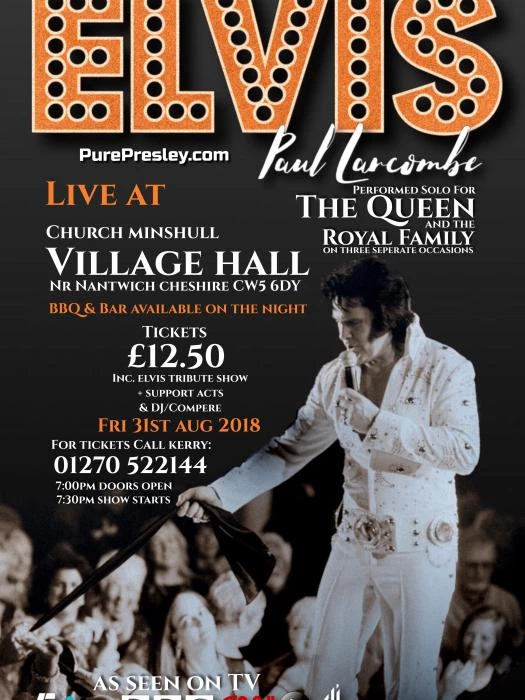 Yes it's true! Elvis is in fact alive and he's coming to Church Minshull!
Okay so we've told a little white lie. Paul Larcombe, the world famous Elvis tribute act, will be performing at Church Minshull Village Hall at 7pm on 31st August 2018.
Paul has performed solo for the Queen and the Royal family on three separate occasions and has appeared on television numerous times. Not only does he sound remarkably like Elvis but he looks like him too and has an Elvis wardrobe to die for!
Ladies – get your knickers and throwing arms at the ready and men – prepare to control your wives! It's going to be a night like no other!
They'll be supporting acts, a bar and BBQ. Tickets cost just £12.50 from Kerry on 01270 522144.
Find out more about Paul at www.purepresley.com