Easter Celebrations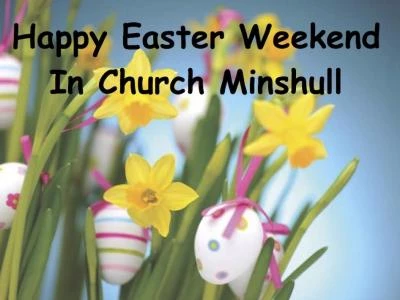 It's that time of year when the community joins together to celebrate Easter.
Follow the Cross
Good Friday once again was marked by the traditional 'Follow the Cross' event in which a rustic wooden cross is hoisted onto a farm vehicle and then followed around the benefice. This year's event commenced with coffee at 9.30am courtesy of The Badger Inn followed by a 10 minute service in the Badger Inn car park at 10am. The cross then started its journey through the neighbouring parishes.
For Photos and more information click here

Easter Day Service
The Easter Day Service at St Bart's started at 11am
click here for more information and photos of the Flower Arrangements
Many treated themselves to a special Easter Day lunch at The Badger Inn, The Easter Bunny arrived at 2pm and everyone took part in The Badger Inn annual Easter egg hunt.