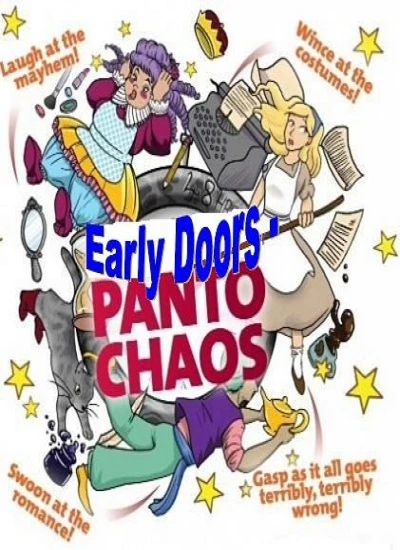 Early Doors – a panto ahead of its time! ...ahead of its time?
...well the pantomime season doesn't start until nearer Christmas does it, but CM Vision Events has organised for the Good Companions troupe to stage this locally written mayhem in October...!!!
Early Doors is a compilation of virtually every pantomime you have ever seen and there's something for everyone...songs and slapstick for the kids and lots of double entendres for the rest...!
Two shows are being staged on Friday 17th and Saturday 18th October 2014, in Church Minshull Village Hall.
Tickets are £10.00 for adults and £5.00 for u-15s. Contact Kerry on 01270 522144
Come and see a cast of neighbours and friends, as you have never seen them before...we promise you – you'll never see them in the same light again..!
Light refreshments in the interval, will be available.