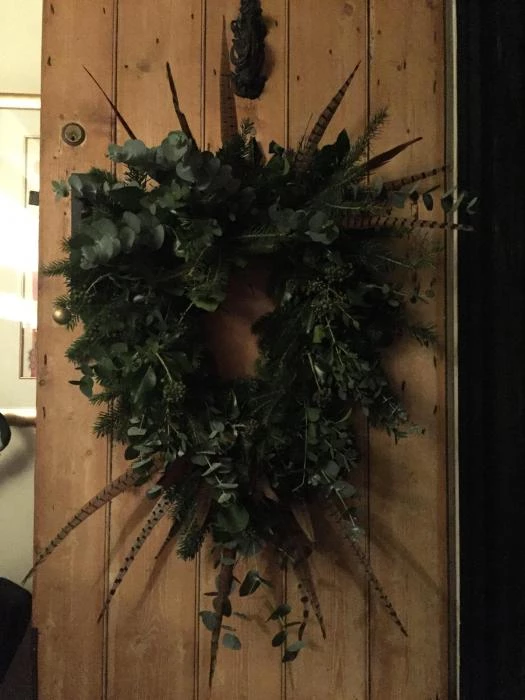 Christmas Wreath Making
Some locals enjoyed a masterclass in Christmas wreath making in the village hall. Kathryn Cronin delivered the class, taking participants, through the various stages to make and personalise their own wreaths.
Christmas tunes were played as tea and cake was provided, along with all the materials for making some fantastic natural wreaths. Everything was sourced from local supplies, which is an important element for Kathryn.
Kerry Bannon, whose own wreath is pictured said, "...what a wonderful way to spend a lovely couple of hours and so productive too. I think it is the best craft thing I have ever made".