Children's & Young Person's Indoor Bowling Night
Well that was a lively "family bowling" session in the Village Hall Church Minshull! Well done children and adults. Next session 4th October 2019 6.30 for an hour. Followed by adults only social bowling until 9pm.
""There was a lot of laughter at the early attempts ...but under the guidance of Andrew Baddeley and Larry Taylor the children quickly got the hang of the sport.... the block of wood in the middle of the mat was referred to as "the demon wood" and I heard the words "walk of shame" as miss bowled woods were retrieved. The parents certainly became more competitive as the evening progressed and all agreed that short mat bowling is great fun. ""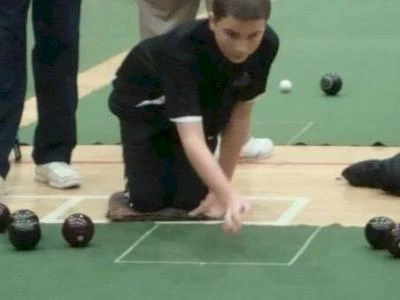 children bowling
________________________________________
From: jean jones
Sent: 21 September 2019 16:33