The Church Minshull Community Website

By Arena Webteam - 1st April 2017 8:57am
Last time we spoke do you remember that I told you about the cat with bad attitude at the Nicevetman's in Nantwich, and how I wanted to practice some special moves on it, for its part in stealing my belly fur and getting the lampshade stuck on my head? Well I'm not surprised the cat was under par because when I was taking my man-person for a walk in the big field he suddenly said "look at the Catskins". And there they were, lots of bits of catskin, turning green and hung up in a tree — I made him take a picture so you can see. A few days later I went to check again and they had gone brown so I guess the cat didn't want its old skin back. My man-person couldn't explain to me how the cat got its skin stuck there but the Nicevetman/lady in blue pyjamas clearly had a hard job to sort it out.
I have lots of jobs to do in the field: one of the important ones is to send the birds up into the sky, where they belong. The Fieldfares weren't fair at all, but I've chased them so well they huddled together and went away. There are lots of other different sorts of bird that infest the field but the ones that cause me the most trouble are the Croaks. They are big and black (like me!), some have black faces and some have grey — I think they must be the grand-croaks: I can run as fast as a Croak can fly but don't have any breath left for telling them off! When I came back from staying with my friend Finn the Croaks had spread the muck-heap all over the field — so I'll need to keep a closer eye on them in the future! I tried to tidy it up but got tummy ache and wind ... and that's another story.
Madai (your rovering reporter)
popular recent storiesAlso in the news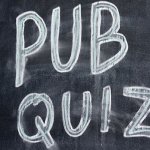 Arena Webteam: Sun 13 Oct 11:13pm
"Pub Quiz Night @ The Badger Inn14th October 2019. 8:30pm (2 hours)Come and join in, £1 per head.Free fries during half-time.Come one — come all!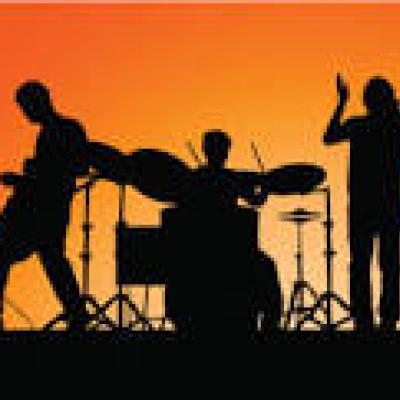 Andy Baddeley: Sun 13 Oct 8:10am
Ever wondered what it would be like to be in a band? Ever watched bands on TV and thought I could do that? Well now's your chance. ''Taking Back Thursday'' are looking for a vocalist, female or male, any age, any level of experience from complete novice to international singing star. Enthusiasm is more essential...
Arena Webteam: Sat 12 Oct 9:19am
"This VillageArena.org Website will be ''Out of Service'' for a short period over 18th & 19th November 2019 for Web Software Updates issued by our Web Hosters. They apologies for any inconvenience caused — these are necessary updates for the improvement of our web site. They will be as quick as possible. Thank you for your patience...