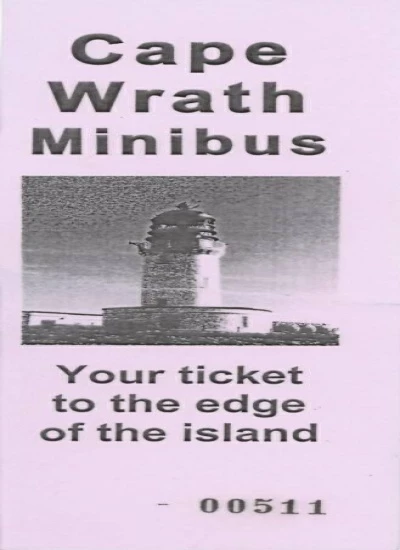 The little show on a minibus, turned out to be an enormous delight to all who attended.
Alex Kelly told his story of following in the footsteps of his grandfathers pilgrimage to the north western most point in the UK.
As he talked, he played with the emotions of his audience, from the very funny anecdotes, to the heartwarming feelings he holds deeply for his late grandfather.
This was a wonderful production, light hearted, sad, happy, educational and very funny...you only have to mention cagoule girl and the turkey woman in future and you will be back in Cape Wrath again.
Alex kept everyone's attention with interesting props, such as maps, rain trousers, chocolate, whiskey (with an 'e' or not?) ...and of course, the crossword puzzle...!
This was a little gem...if you missed it, you missed out...!