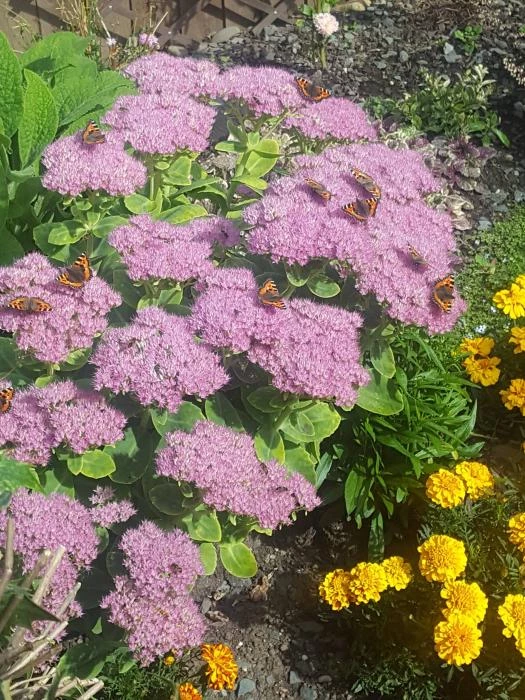 Butterflies and Bees in the Summer of 2019
Has any body else had such a fabulous collection of Butterflies and Bees this Summer? Apparently somebody said that it is because of our Extra Hot Summer last year. Look at these guys flocking to our Sedum in the sunshine. Mostly they are Tortoise Shell Butterflies and Honey Bees but we have seen the Odd Red Admiral and Fritillary and a few Cabbage Whites flying past. This picture was taken yesterday (14th September 2019).
Pictured is Sedum "Autumn Joy" or Hylotelephium "Herbstfreude"

Popular Sedum Varieties:
-Autumn Joy
-Dragon's Blood
-Purple Emperor
-Autumn Fire
-Black Jack
-Spurium Tricolor
-Bronze Carpet
-Baby Tears
-Brilliant
-Coral Carpet
-Red Creeping
-Jaws
-Mr. Goodbud
Here is a link to all the varieties with pictures.