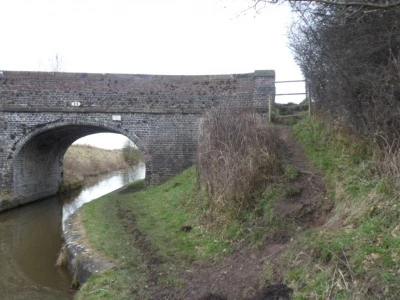 Bridge 11 on the canal has suffered a large crack to the underside of the arch and is in need of strengthening works to tie the structure together and prevent any further deterioration.
Due to the arch pinning and brickwork repairs to Hoolgrave Bridge at Church Minshull, the Canals & River Trust have today announced cruising delays of up 30 minutes until September 30.
Pontoons used for scaffold may tend to block navigation.
Boaters to wait for a maximum of 30 minutes on the approaches to the bridge to allow the pontoons to be removed by contractors and allow navigation to continue.
For walkers and ramblers etc. the towpath has already been temporarily diverted away from the underside of the bridge.
Full details of the repairs and timetable at- http://tiny.cc/gijilx