Following the author Elisabeth Hobbes visit on the library bus last Tuesday we thought it might be fun to run a little competition.
Readers might recall the recent Porklads calendar loosely based on Aiden Turners portrayal of Poldark.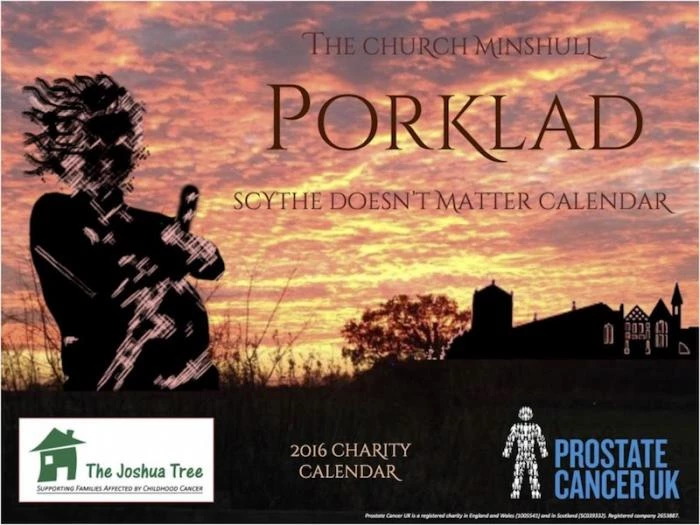 Thus forging a link with Church Minshull and all things Turner. It transpires that Elisabeth has input into who will model on the front covers of her books. She actually selected Aiden who features on the cover of her book The Blacksmiths Wife in all his heroic glory.
Please see the picture below.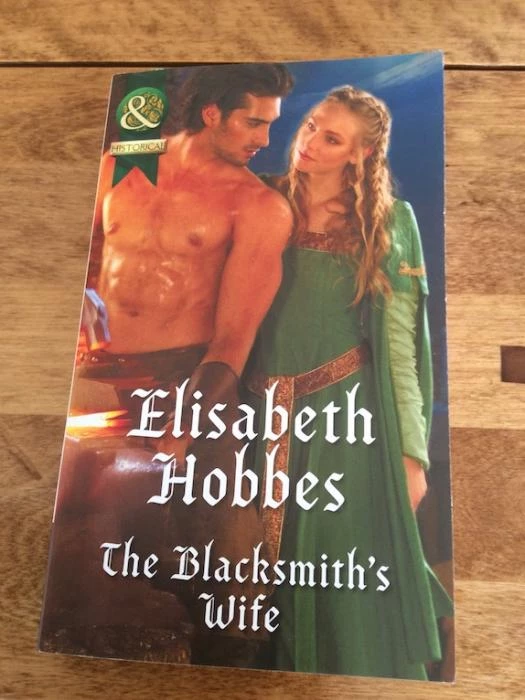 One of Church Minshulls own Mr Poldark's was on the bus and met Elisabeth. He is pictured in the photograph below. If anyone can identify this individual correctly they stand to win this copy of Elisabeth's book.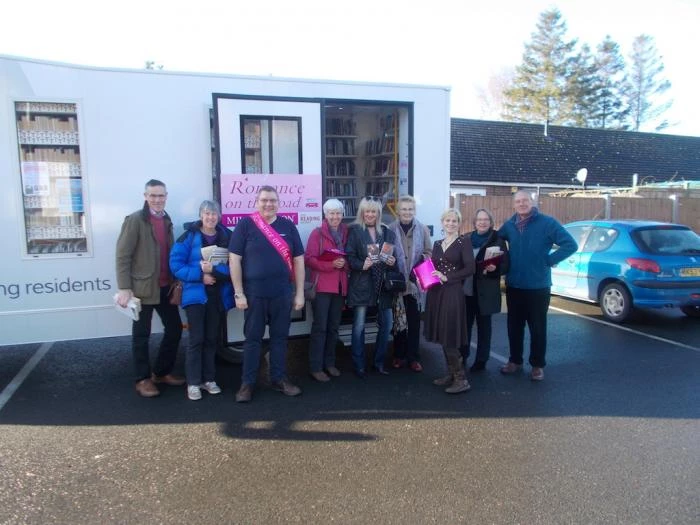 The correct answer was of course Andrew Guy
All correct entries were put into a hat and drawn by Liz Davies at our Shrove Tuesday Piper & Pancake celebrations in St Bart's 11.30am on 28th February
The winner of the Competitions was Elizabeth Headon, runner up Barbara Robinson