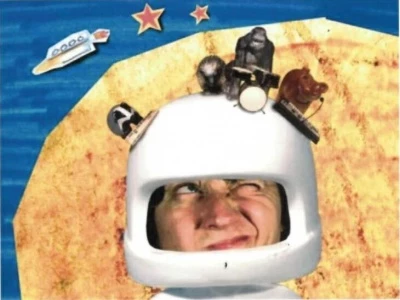 The 'Noisy Animals' are THE biggest band in the world. They are about to 'blast off' in to outer space on a mission to find their brand new sound for their latest hit album.
In a super duper really, really fast adventure around a rock'n' roll musical universe, our friends encounter noisy planets, cheesed-off nursery rhyme characters, shooting stars...and Shakespeare..?
Kid Carpet takes the audience through a brand new adventure for Kids aged four and above.
BLAST OFF..! involves some very lo-fi technology wizardry, turning ordinary everyday toys into magical superstars with the aid of a video camera, lots of laughs, silliness and live music.
The show starts at 4.00pm and last about 50 mins and will be staged in the Village Hall on Friday, 11th April 2014.
To book your tickets, contact Beccy Freedman on 07783 411720.
Ticket prices are: Adults – £7.50, Over 3s – £5.00 , Under 3s – free