Oil Baron's success
Arena Webteam

:

19th September 2013 11:17am

The Oil Baron syndicate was started in September 2008. It now has over 630 members in South Cheshire. In Sept 2013 we passed the 2,860,000 litres volume placed with suppliers equating to a spend of £1,345,000. .The price then was around 35p per litre and now is hovering around 54p per litre. Members have saved an estimated £85,000 cumulatively over this time

This is the Big Society really working. However, dealing and negotiating with up to 8 potential suppliers was taking up a lot of time and several suppliers were taken over by DCC/GB Oils who apparently now claim around 14% of the UK Market. An agreement was reached with DA Roberts, in Whitchurch to become our single source supplier with pricing related to the monthly order volume and this has certainly worked to the advantage of all our members and to DA Roberts who is still a family owned concern and should be supported in the face of national competition.

This is a not for profit community project and members have to be on email. However we do not leave non–computer users out of the loop as computer literate neighbours or family can act as a conduit for them and make sure they can also benefit from the bulk buying price. Membership is Free, some other schemes charge. We can still accept more members but you should live within 30 miles of Whitchurch to qualify and Church Minshull meets this requirement.

Contact Kevin Dawson at kevin@jkdawson.co.uk for information or to join the scheme.
our top storiesAlso in the news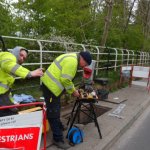 Arena Webteam: 18/04/2015
Contractors, working on behalf of BT, 'powered up' the green cabinet outside the telephone exchange on Friday. This means that we should shortly get confirmation that we are able to contact...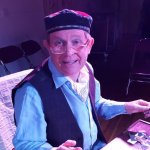 Arena Webteam: 08/03/2015
The Good Companions, staged their production of 'Laying the Ghost' in the village hall, on Friday and Saturday night. Set in a retirement home for permanently 'resting' actors (or...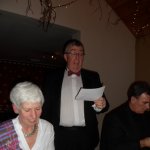 Arena Webteam: 25/01/2015
Last night saw a somewhat 'less than traditional' Burns Night Supper, held in the Badger Inn. The evening followed all the elements of a true Burns meal; the 'Selkirk Grace' was...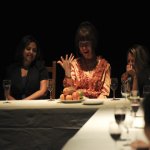 CM Vision Events: 17/01/2015
On 14th March, 2015, CM Vision Events presents one of the most interesting performance pieces you will have witnessed in some time, for a mature audience. The Reckless Sleepers Company will stage...

SUMBA Work Party
Today 9:30am
Badger Car Park – SUMBA work party
Build concrete bases for one bench and three BBQ stands

Messy Church
Tomorrow 11:00am
St Bartholomew's Church – Messy Church will be looking forward to the Plant Sale the following weekend, and we will be potting our own plants and thinking of New Life.

Plant sale
2nd May 2015 10:00am
St Bartholomews Church – Plant Sale
2nd to 4th May 2015. Open daily at 10:00am to 5:00pm
Messy Church
Sue Challoner: Yesterday
VE Day - Vintage Tea Dance...
CM Vision Events: Tuesday 21st Apr
SUMBA working party
SUMBA: Monday 20th Apr
Watching the Speed...
Community Speedwatch: Monday 20th Apr
Village Hall works started...
Arena Webteam: Sunday 19th Apr
Superfast broadband powered up..!
Arena Webteam: Saturday 18th Apr
New Banner WI
Margaret Guy: Wednesday 15th Apr
Easter Day
Sue Challoner: Sunday 5th Apr
Easter Day
Sue Challoner: Saturday 4th Apr
Follow the Cross
Sue Challoner: Friday 3rd Apr
Follow the Cross
Sue Challoner: Friday 27th Mar