Oil Baron's success
Arena Webteam

:

19th September 2013 11:17am

The Oil Baron syndicate was started in September 2008. It now has over 630 members in South Cheshire. In Sept 2013 we passed the 2,860,000 litres volume placed with suppliers equating to a spend of £1,345,000. .The price then was around 35p per litre and now is hovering around 54p per litre. Members have saved an estimated £85,000 cumulatively over this time

This is the Big Society really working. However, dealing and negotiating with up to 8 potential suppliers was taking up a lot of time and several suppliers were taken over by DCC/GB Oils who apparently now claim around 14% of the UK Market. An agreement was reached with DA Roberts, in Whitchurch to become our single source supplier with pricing related to the monthly order volume and this has certainly worked to the advantage of all our members and to DA Roberts who is still a family owned concern and should be supported in the face of national competition.

This is a not for profit community project and members have to be on email. However we do not leave non-computer users out of the loop as computer literate neighbours or family can act as a conduit for them and make sure they can also benefit from the bulk buying price. Membership is Free, some other schemes charge. We can still accept more members but you should live within 30 miles of Whitchurch to qualify and Church Minshull meets this requirement.

Contact Kevin Dawson at kevin@jkdawson.co.uk for information or to join the scheme.
our top storiesAlso in the news
Sue Challoner: 29/11/2016
The Christmas Fair took place at St Bart's Church Saturday 26th November. Kerry Bannon Chairman of Village Vision, cut the tape to open the proceedings. Thanks to all those who worked at the...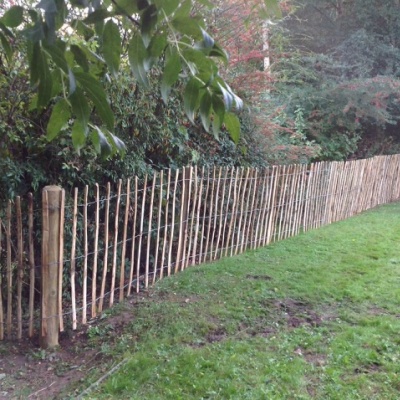 Graham Russell: 14/10/2016
A few weeks ago the villlage's Parish Council arranged for Wulvern Housing to remove the very dilapidated paling fence that separates Weaver View from Over Road. Yesterday a brand new 100 metre...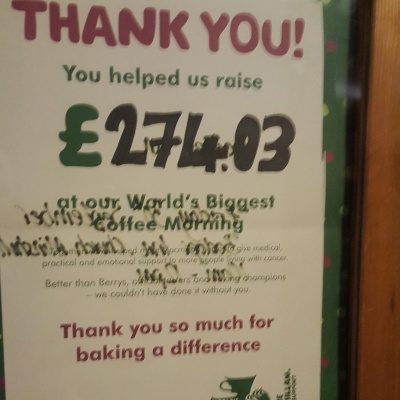 Sue Challoner: 04/10/2016
A Fantastic £274 raised At the Macmillan Coffee Morning — Thanks from the Badger to everyone who supported We all enjoyed an excellent MacmillanCoffee Morning Friday 30th September at The...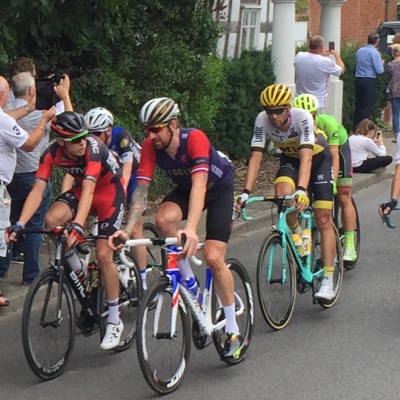 Sue Challoner: 06/09/2016
Tour of Britain Cheshire East Council brought The Tour of Britain Cycling Event to Cheshire, and very importantly to Church Minshull on 6th September. we had a good crowd watching and cheering...

CM Sports & Social Bowls
Today 11:00am
Village Hall — Short Mat Indoor Bowling £3 per session
All Welcome

Burn's Night Dining
Tomorrow
The Badger Inn — Come in from the cold and enjoy a 3 course traditional menu for £19.95 including a hot toddy (Alcoholic supplement £1.50)

Carry on singing
Tomorrow 2:00pm
Village Hall — General singing for the enthusiast no matter the quality of the voice.
Let's Play Bridge
Sue Challoner: Today
Burns Night at The Badger
Sue Challoner: Sunday 22nd Jan
INSIGHT Magazine Award
Sue Challoner: Saturday 21st Jan
HS2 North Crewe Rail Depot In Wimboldsley
GR - Parish Council: Sunday 15th Jan
Congratulations Aqueduct Marina
Sue Challoner: Saturday 14th Jan
Messy Christingle
Sue Challoner: Friday 13th Jan
Congratulations to Local Resident
Arena Webteam: Sunday 8th Jan
Parish Councillor Vacancy
Arena Webteam: Friday 6th Jan
Madai's Blog
Arena Webteam: Monday 2nd Jan
£500 St Bart's Children of Syria
Sue Challoner: Saturday 31st Dec
CM Sports & Social Club
Sue Challoner: Saturday 31st Dec