Messy Nativity December 2015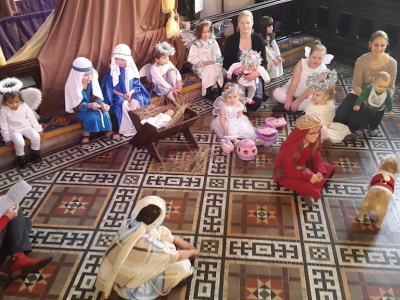 We performed our Messy Nativity play to a record breaking congregation. All our younger members dressed up as angels, shepherds and kings in the time honoured way. There was lots of glitter, and this year we also had a donkey, although not a real one.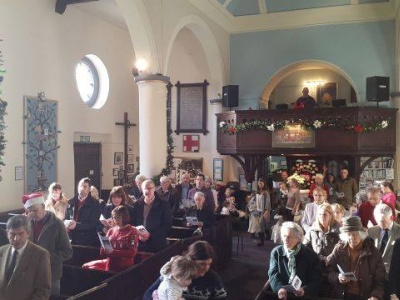 "A Children's Nativity Story", written by Angela Yardy was a simple, rhyming Children's Nativity play with narration and familiar Christmas tunes which we all enjoyed singing. Afterwards there was mince pies and coffee and lots of time to chat.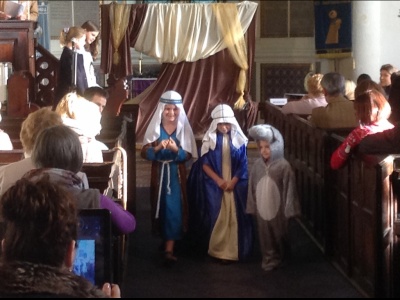 We were so proud of our Messy Church children, they enacted the wonderful story of the birth of Jesus beautifully